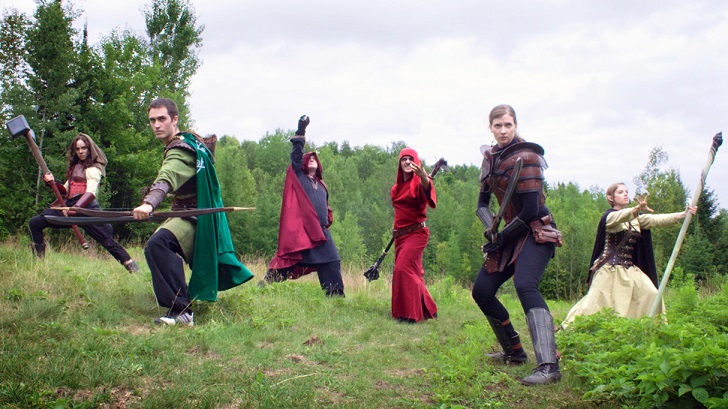 Before Sunny Dae embarks on a rock 'n' roll career in Super Fake Love Song, he and his friends are minor celebrities in the world of LARPing, which stands for Live Action Role-Playing. If you're familiar with tabletop role-playing games like Dungeons & Dragons or online role-playing games like EverQuest, LARPing is sort of like one of those games come to life, complete with characters, settings, props and plots.

Many childhood games of imagination could be loosely categorized as LARPs, as could some improv theater games, but when most people talk about LARPing, they are referring to a fantasy game largely for adults, with established rules and structure. LARPing began in the 1960s, but really took off in the mid-1970s, evolving from tabletop fantasy games such as Dungeons & Dragons. By the 1980s, many variations had sprung up in the United States and internationally, particularly in college and university settings.

Although medieval fantasy-themed LARPs might be the most well-...