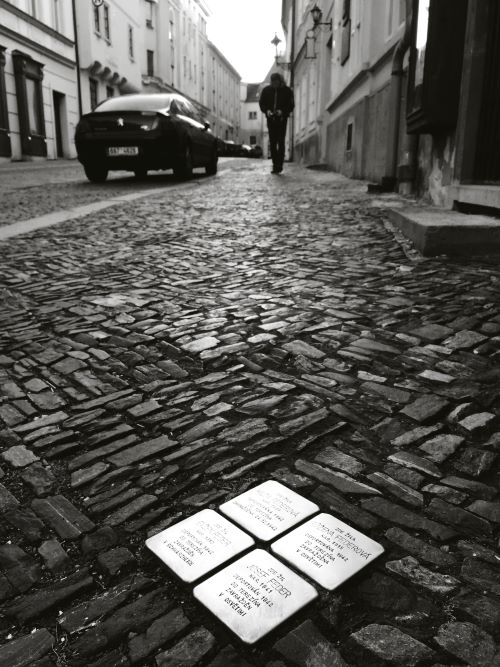 In Those Who Forget, author Géraldine Schwarz relates a visit her father paid to his parents' former home in Mannheim, Germany, looking for a specific "Stolperstein" installed outside the apartment.

The word "Stolperstein" (plural "Stolpersteine") means "stumbling stone" or "stumbling block" in German. These small memorials to victims of the Nazi regime are concrete stones topped with brass plaques, each about 10 cm square, embedded outside the person's last-known residence. Each bears the words "here lived" followed by the individual's name, year of birth and their fate under Nazism (deportation, internment, etc.).

The Stolperstein project began to form in 1991, when artist Gunter Demnig created a paint line on the streets of Cologne that followed the route taken by approximately 1,000 Roma and Sinti residents from the Cologne-Bickendorf internment camp to the railway station at Cologne-Deutz (from whence they were transported to death camps in Poland). As the...