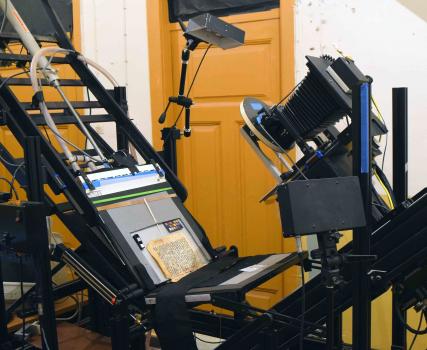 The heroine of V.E. Schwab's novel, The Invisible Life of Addie LaRue, often takes notice of what she refers to as "palimpsests," which she defines as instances where the past is blotted out and written over by the present.

The word palimpsest comes from the Greek palimpsestos, meaning "scraped again." Strictly speaking, the term refers to a piece of parchment that has been "recycled" — cleaned of its original text and overwritten in the interest of economy — but on which traces of the earlier document can still be observed.

The technique was relatively common in antiquity, when writing media such as parchment (made from animal skin) were scarce and expensive. Existing text would be erased by literally scraping off the ink, followed by treatment with a concoction made from oat bran and milk. The material would be dried, after which it would be available for reuse. The erasure was often incomplete, however, and over time the earlier writing would reappear faintly but...