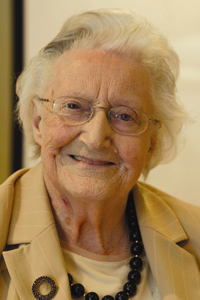 In Dear Life, Dr. Rachel Clarke recalls being inspired to shift her medical career from emergency room work to palliative care after serving as a fierce advocate for Pat, her fiancé's dying mother. Cicely Saunders is widely credited with creating palliative care as we know it today. So what inspired Saunders to pursue this particular path?

Saunders was born in Barnet in North London in 1918. As a child she was afflicted by a crooked spine, a condition that caused considerable pain. She was also taller than all the other girls at her boarding school. These circumstances produced an affinity for outsiders that informed the rest of her life and her career.

Saunders wanted to be a nurse, but her father was staunchly against it, so she went to St. Anne's College at Oxford, where she studied philosophy, economics and politics, with a view to becoming a secretary for an MP in the House of Commons. World War II motivated her to defy her father and train as a student nurse at St. ...