The Ethics of Human Enhancement
This article relates to Livewired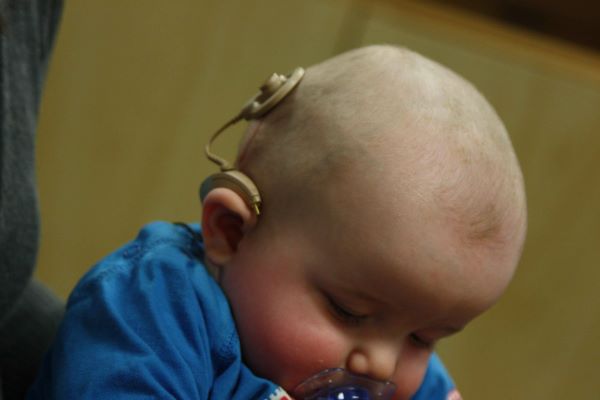 In Livewired, David Eagleman is bullish on the prospects for human enhancement. He's not alone. In a 2016 Pew research report, David Masci notes that "humanity may be on the cusp of an enhancement revolution." Those in favor of human enhancement, generally known as transhumanists, believe, according to Masci, that "science will allow us to take control of our species' development, making ourselves and future generations stronger, smarter, healthier and happier."

Not everyone is on board with human enhancement, though. A Pew survey referenced in Masci's report found that around two-thirds of adults would not want to get a brain chip implanted in order to improve cognitive functioning. Moreover, philosophers, ethicists, religious leaders and others have raised concerns about the ethics of the practice.

Possibly the biggest ethical concern about human enhancement is that it would widen the gap between the haves and have-nots. Although therapeutic uses of enhancements may reduce some forms of inequality — for example, by reducing barriers for those with physical disabilities — unequal distribution of enhancements could exacerbate social tensions between those who have access (generally, the rich and the privileged) and those who do not. And while Eagleman notes that at least some enhancements would be inexpensive to produce, that doesn't mean that they would be made available at a low cost. Those with easy access to enhancements could erect barriers to others getting the same advantage, just as with access to private schools, "good" neighborhoods or elite country clubs.

Thus, another ethical concern is over who gets to decide how human enhancements will be used and who gets access to them. For example, will enhancements be covered by medical insurance or will they be considered "elective" procedures? Will there be global rules for enhancements, or will each nation decide on its own?

Closely connected to the issue of governance is the idea of "normality," that is, what do we consider to be normal functioning for an individual versus a malady or disease? As philosopher S.O. Hansson states, "Disease is not a biologically well defined concept but one that depends largely on social values." For example, homosexuality used to be considered a disease in many places where it is now considered to be part of the normal range of sexualities.

Some groups disagree with current social and cultural perceptions of themselves. The Deaf community views being Deaf as a cultural difference rather than a disability. Thus, many in the community oppose cochlear implants and see them as an unnecessarily invasive procedure. Similarly, many autistic people view autism as a neurological difference, and advocate for greater acceptance of those who are neurologically atypical.

Hansson raises the concern that "enhancement may change our views of normality, so that some unenhanced people may come to be seen as 'subnormal.'" This concern is also raised by social philosopher Francis Fukuyama, who believes that human enhancement could undermine our common concept of humanity.

Yet another concern about enhancements is their effect on one's sense of self. Some may improve function at the cost of altering the personality or self-identity of the individual. Hansson poses the question, "Should the cognitive abilities of patients with dementia be improved at the price of changing their personality to such an extent that they are not perceived as the same people any more?"

Related to one's sense of self is the issue of happiness. Researchers have discovered that one of the primary ways we find happiness is through striving for and achieving a goal. Andy Miah, Chair of Science Communication and Future Media at the University of Salford, notes that the means by which we achieve our goals matter. Will we still gain satisfaction and happiness from our achievements if we accomplish them through a technological "short cut"?

Finally, there is the issue of consent. As Eagleman points out in Livewired, many enhancements work best if they are used with very young children, usually before the age of seven. Some children already receive cochlear implants at an early age. An autistic child or a child with ADHD could conceivably receive a brain chip to make them neurotypical before they are able to decide whether they want to embrace their "atypical" brains. We also don't know yet what the long-term effects of certain enhancements would be. Should parents have the right to "enhance" their child in ways that could be irreversible?

Transhumanists generally disagree with many of the ethical concerns around human enhancement. They argue that inequality is a political problem and not a consequence of enhancement itself, and believe that the concept of humanity will expand along with technology. Further, they argue that historically we have become more empathetic toward others as we have gained more control over our lives. Some also contend that the limits and challenges that make achievement meaningful will still exist — the goal posts might get moved, but they will still be there in some form. Many see human enhancement as a means of finding happiness by overcoming unnecessary limits and achieving one's true potential.
Infant with cochlear implant, by Bjorn Knetsch (CC BY 2.0)
Filed under Society and Politics
This "beyond the book article" relates to Livewired. It originally ran in September 2020 and has been updated for the May 2021 paperback edition. Go to magazine.
This review is available to non-members for a limited time. For full access become a member today.
Membership Advantages
Reviews
"Beyond the Book" articles
Free books to read and review (US only)
Find books by time period, setting & theme
Read-alike suggestions by book and author
Book club discussions
and much more!
Just $45 for 12 months or $15 for 3 months.