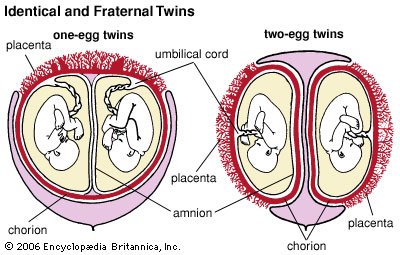 Brit Bennett's novel, The Vanishing Half, follows the lives of Stella and Desiree Vignes, identical twin girls born in Louisiana in 1938.

As you likely know, there are broadly two types of twins: fraternal and identical. Fraternal, or dizygotic, twins are formed when two separate eggs are fertilized by two separate spermatozoa, creating two distinct embryos with their own genetic profiles. They're basically just like any siblings, looking, sounding and acting differently from each other, and they can also be different genders; they just happen to have been conceived at the same time in the same uterus.

Identical twins, also known as monozygotic twins, occur when a single fertilized egg splits, forming two identical copies of itself. It was once thought that the resulting twins had identical genetic profiles, but recent research has shown that while they're very similar, they're not truly identical. As each embryo's genes reproduce to create a viable fetus, subtle changes can be...