Vampires in Legend and Literature
This article relates to The Southern Book Club's Guide to Slaying Vampires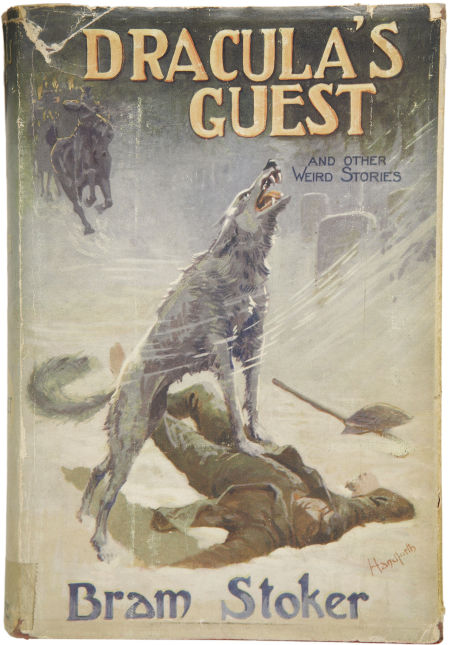 The Southern Book Club's Guide to Slaying Vampires is about the presence of a suspected vampire in a South Carolina suburb in the 1990s.

The vampire is a type of legendary creature falling into the broader category of "revenant"—a person who has returned from the dead, often to do harm to the living. Many people tend to think of vampires as a staple of Eastern European folklore, and there is some truth to this, but plenty of other cultures have tales about similar supernatural beings going back millennia. For example, "vrykolakas" are flesh-eating undead creatures appearing in Greek folklore, and burials found in Cyprus suggest that heavy materials may have been placed on bodies to prevent these creatures from rising as far back as the Neolithic era.

The attributes now most associated with vampires began to coalesce in the 18th century, when there was a massive rabies outbreak in Eastern Europe that some historians think may have spawned belief in this particular type of undead. Those infected would become violent, in some cases attacking their loved ones in a bloody fit of madness. Rabid individuals would sometimes bite people, thereby infecting their victims, which of course is how vampires are now said to create others of their breed. Rabies was also often transmitted by bats or by wild animals such as wolves, possibly resulting in the association of these creatures with vampires.

Those who die of rabies typically succumb to asphyxia or cardiorespiratory arrest. Under these circumstances, blood can remain liquid in the body for some time and pool around the mouth, making it look as if the corpse has been drinking blood. Additionally, the way in which corpses were likely to be buried at the time may have contributed to suspicions of vampiric activity. According to Scientific American:
During the normal process of decomposition the lungs become loaded with a dark red sanguinous fluid and the brain liquifies. Depending on the orientation of the body, this liquid would have leaked out as it was acted on by the pull of gravity. Ironically, individuals suspected of being vampires at the time of burial would usually be placed face down to make it harder for them to find their way to the surface. When these individuals were later exhumed, the red fluid in and around their mouth or nose would only confirm the original assumption.
The epidemic may have also informed current popular lore about ways to keep from becoming the victim of a vampire. For example, people with rabies can find strong smells repulsive, and this could have fed into the perception that garlic would keep the fiends away along with religious items such as crosses and holy water. There is also a recorded instance from Serbia of villagers driving stakes through the chests of dead bodies. (Popular fiction later began to specify that a wooden stake was to be used for killing vampires in this way, but it's possible that iron was more commonly used.) Interestingly, this action might have seemed to confirm that the body wasn't quite dead, as it could cause bloody fluid to be expelled from the cadaver's lungs and groan-like sounds to be emitted as gases were forced out.

Vampires eventually found their way into literature, gradually evolving into handsome, seductive and charismatic beings. Bram Stoker's Dracula, published in 1897, is likely the best-known work of this type, but it was hardly the first. Heinrich August Ossenfelder's 1748 poem "Der Vampir" is quite possibly the earliest example of literature where vampirism is equated to an act of eroticism. The 1871 novella Carmilla by Irish author Joseph Sheridan Le Fanu, considered the first lesbian vampire novel, features a female vampire who preys on a woman with sexual implications. More recent books, such as Ann Rice's Interview with the Vampire and Stephenie Meyer's Twilight series, have continued to emphasize the vampire's sexual appeal and have morphed this once-feared being into a hero.
Filed under Cultural Curiosities
This "beyond the book article" relates to The Southern Book Club's Guide to Slaying Vampires. It originally ran in April 2020 and has been updated for the May 2021 paperback edition. Go to magazine.
This review is available to non-members for a limited time. For full access become a member today.
Membership Advantages
Reviews
"Beyond the Book" articles
Free books to read and review (US only)
Find books by time period, setting & theme
Read-alike suggestions by book and author
Book club discussions
and much more!
Just $45 for 12 months or $15 for 3 months.