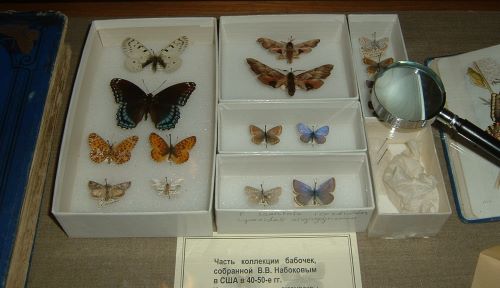 In My Dark Vanessa by Kate Elizabeth Russell, a much-older teacher begins his seduction of 15-year-old Vanessa Wye with poetry. One of the works he uses to draw her in is the 1962 Vladimir Nabokov novel Pale Fire. Specifically, a section of verse describes how a fictional poet, John Shade, met his wife on an outing to New Wye Falls. Shade goes on to proclaim his continued love for her over the years, comparing her to a butterfly (Nabokov was himself a known butterfly enthusiast) called a Vanessa, a.k.a. the Vanessa atalanta or Red Admiral, in line 270:
Come and be worshiped, come and be caressed,
My dark Vanessa, crimson-barred, my blest
My Admirable butterfly! …

The instructor points out the obvious parallels to his young pupil, and recites the romantic sections to her to lure her into becoming his lover.

Pale Fire is considered a prime example of metafiction due to its unusual structure and premise. On the surface, it's a volume of poetry (composed by Shade, as ...