The Bureau of Land Management: Shifting Duties
This article relates to Shadowlands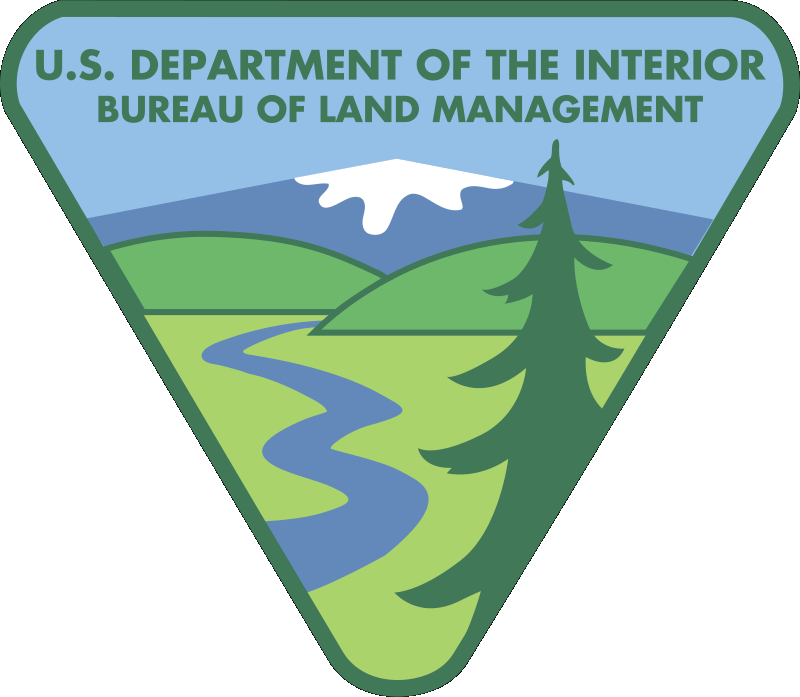 In Shadowlands, Anthony McCann's non-fiction account of the 2016 Malheur National Wildlife Refuge takeover, one of the occupiers' chief targets is the Bureau of Land Management (BLM), which is responsible for the land on which the refuge sits.

The Bureau of Land Management, a division of the U.S. Department of the Interior, oversees more than 245 million acres of public land – more than 10% of all land in the United States – as well as 700 million acres (30%) of the nation's subsurface minerals. Most of the federal lands managed by the BLM are in the western United States and include all types of terrain – forests, mountains, sagebrush flats, deserts, etc. In fiscal year 2018, their annual budget was set at $1.1 billion.

Although officially formed in 1946, the BLM's roots go back much earlier. In 1812, as the United States acquired land and as settlers moved West, the government created the General Land Office (GLO) to assist homesteaders. That agency was responsible for "all public land sales, patents, and entries," and was established to "oversee disposition of ceded and acquired lands." In 1946 the GLO was consolidated with the U.S. Grazing Service in a political restructuring to create the BLM, which today maintains more than nine million historical documents related to land ownership and allocation. As the GLO's successor, the BLM initially focused primarily on leasing public lands for mining and grazing.

In 1976 Congress passed the Federal Land Policy and Management Act (FLPMA), which expanded the BLM's scope. The act placed stress on maintaining lands for recreation, conservation, and cultural purposes. According to the BLM's web site, the Bureau today "carries out a dual mandate under FLPMA: that of managing public land for multiple uses (such as energy development, livestock grazing, mining, timber harvesting, and outdoor recreation) while conserving natural, historical, and cultural resources (such as wilderness areas, wild horse and wildlife habitat, artifacts, and dinosaur fossils). In the language of FLPMA, the BLM's responsibility is to administer public lands 'on the basis of multiple use and sustained yield' of resources." Grazing and materials production were further de-emphasized by the creation of the National Landscape Conservation System (NLCS) in 1996, which put in place more protection for unique areas such as wilderness reserves and historic trails.

The BLM currently maintains 8.8 million wilderness acres, as well as 21 national conservation areas and 25 national monuments. The Bureau estimates that over 62 million visits occur each year, with outdoor enthusiasts enjoying pursuits such as hiking, fishing, camping, hunting, horseback riding and mountain biking. No passes or permits are required on BLM land, however, so it's difficult to get an exact count.

Fulfilling its mission to balance land use between recreation and business, the BLM's oil and gas programs contributed $50 billion to the economy in 2015, and supported over 188,000 jobs nationwide; over 375 million tons of coal were also mined that year. Timber sales figures are estimated at $20 million to $50 million annually, with between 100 million and 260 million board feet harvested each year.

The BLM's dual mandate has generally made the agency unpopular with large sections of the U.S. population, as people disagree on how public lands should be used. Some feel cattle shouldn't be permitted to graze on BLM land at all, for example, while others think that should be the land's primary purpose. The BLM's "all of the above" outlook consequently seems like a betrayal to those on each side of the issue. The agency is also currently under pressure due to a dramatic shift in political policy. The Secretary of the Interior (a position appointed by the President of the United States) sets the direction for the BLM, and most recently the priority has shifted away from recreation and conservation to emphasize energy production, with land once set aside as wilderness being re-opened for mining and drilling. As climate change and clean energy emerge as key topics for the 2020 election, it's unlikely that the debate about the BLM's use of public lands will be resolved anytime soon.
Filed under Nature and the Environment
This article relates to Shadowlands. It first ran in the July 31, 2019 issue of BookBrowse Recommends.
This review is available to non-members for a limited time. For full access become a member today.
Membership Advantages
Reviews
"Beyond the Book" articles
Free books to read and review (US only)
Find books by time period, setting & theme
Read-alike suggestions by book and author
Book club discussions
and much more!
Just $45 for 12 months or $15 for 3 months.