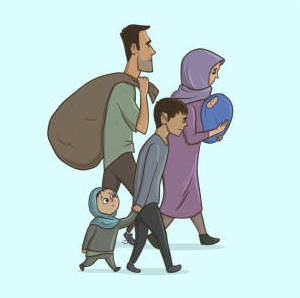 Camilla Grebe's novel focuses on Sweden as a haven for asylum seekers. The ongoing crisis of refugees from Syria has been particularly visible in Sweden, which accepted more than 160,000 migrants (primarily from Syria but also from Afghanistan and Iraq) in search of asylum in 2015 alone, the most of any other country per capita. Since the early 2010s, population growth from immigration to Sweden has actually exceeded population growth due to births in the country. As of 2016, there were more than 116,000 Syrians residing in Sweden.

Although this latest wave of refugee resettlement continues, recent years have also seen a rise in resistance to immigration, paralleling trends in other European countries and in the United States. A rise in anti-migrant sentiment, as well as new laws that make it more difficult for asylum-seekers to gain permanent residency, have begun to change Sweden's reputation as a welcoming sanctuary for migrants.

This developing hesitation around refugee ...