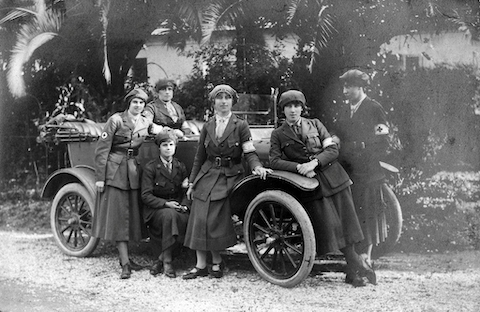 Odette Sansom, heroine of Larry Loftis's book Code Name Lise, began her espionage career as a member of the FANYs – Great Britain's First Aid Nursing Yeomanry.

FANY was formed as "an all-female volunteer organisation which deploys multi-faceted rapid response teams to support civil and military authorities in times of crisis" and its purpose remains the same to this day, over a century later. The idea for such a group began with Edward Baker, a Warrant Officer with the 21st Lancers in 1898, as he lay nursing his leg on the battlefield during the Mahdist War (1881-1899). He thought it would be advantageous to have nurses right there on the battlefield to tend to the wounded before they were transported to the casualty clearing stations.

His idea finally come to fruition in 1907, and young women who could ride and already owned horses were recruited (hence the word "yeomanry" in the group's name). By 1911 they were being led by Grace Ashley-Smith (1889-1963) - "a feisty, non-...