Tasha Suri's novel, Empire of Sand, features a heroine named after an influential Mughal woman.

Mehr-un-Nissa (whose name means "Sun Among Women") was born on May 31, 1577, in the province of Kandahar, Afghanistan, on the western edge of the Mughal Empire. Her parents, Mirza Ghias Beg and Asmat Begum, were both Persian nobility, but for reasons unknown had fallen on hard times and decided to relocate. Mehr was born during the journey, and by some recounts was almost abandoned after her family was robbed of their possessions, and saved only by the intervention of a friendly fellow traveler. Her father had apparently formed some influential contacts along the way and was soon appointed treasurer of the neighboring Afghan province of Kabul.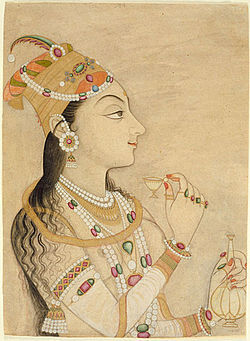 Because of her father's important position, Mehr received an excellent education. At the age of 17 she was married to a Turkish soldier named Sher Afgan, the governor of Bihar. They had one child together, Ladli Bagum, born in 1605. (Some sources...