As reported in John Carreyrou's book Bad Blood: Secrets and Lies in a Silicon Valley Startup, Elizabeth Holmes's company Theranos produced a device that it claimed could run a medical diagnostic test called an immunoassay on a very small amount of blood.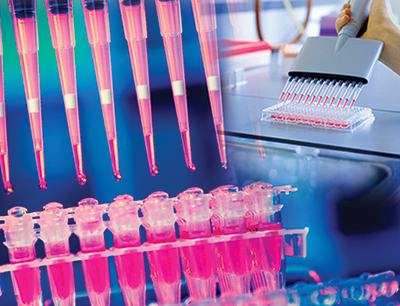 An assay is a procedure for measuring the amount of, or presence of, a specific substance (an "analyte") in a larger body of material. Assays are used in many fields; for example, a geologist might assay a lump of ore to determine the amount of iron present in it. In medicine, an immunoassay is just one type of assay that might be run to assist in managing an individual's health. A biological sample is obtained from the subject, most often blood, which is then assayed for the presence of the substance being checked, such as a hormone or mineral. This diagnostic method is widely used in areas such as disease detection, monitoring of drug levels, and clinical trials of new medications.

The immunoassay technique was developed by ...