The Rise and After Effects of Communism in the Soviet Union
This article relates to The Spy and the Traitor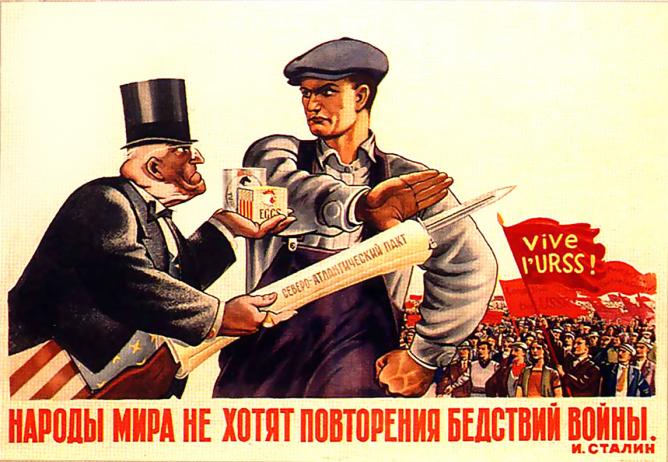 The Spy and the Traitor: The Greatest Espionage Story of the Cold War by Ben Macintyre untangles the case of Soviet Union/KGB agent turned British/MI6 spy, Oleg Gordievsky. However, little attention is given to why and how The Union of Soviet Socialist Republics (USSR) was formed and to what extent its realities aligned with the communist framework envisaged by its founders.

Going into the 20th century, Russia struggled with extreme inequality under a Tsarist autocracy. A primarily agricultural nation, industrialization slowly trickled into Russia in the late 19th century, which furthered class conflict. In this society, social structures were fixed and rigid, with a small ruling/upper class and teeming underclass of serfs. Void of power, limited by censorship and subject to harsh work conditions, the serfs, roughly 82% of the population during the 1897 census, suffered immensely. The transition from agriculture into industrialization emphasized the incompetence and inhumanity of Tsar rule. Still legally bound to agricultural properties and forced to work there, most serfs—the struggling backbone of the nation's worker and peasant class—could not move freely into factory work. Widespread poverty, reduced capital, and limitations of investment in infrastructure and workers' safety made for hazardous, untenable conditions for most of the population, and poor distribution of resources, such as food, clothing and shelter, exacerbated poor living and working conditions. A series of revolutions erupted as a result of mass dissatisfaction, forcing Tsar Nicholas II to abdicate in 1917.

The opposition to the Tsarist regime included Populists, Social Revolutionaries, Social Democrats, Mensheviks, Bolsheviks and Reformers, all of whom had a similar desire to elevate the status of the serf/worker classes, with slightly different proposed methodologies. The Bolsheviks championed radical revolution in which the disadvantaged would seize power using almost whatever means necessary.

Once the Tsar abdicated, a provisional government was established in his place, but the Bolsheviks, led by Vladimir Lenin, declared it weak and ineffectual, and seized power during the November Revolution. They took an aggressive, destructive, politically-charged stance toward Russian development, refusing to share power and crushing anti-Bolshevik parties via a civil war against the imperial counter-revolutionary White Army. The Bolsheviks won and transitioned into the Russian Communist Party, eventually collecting territory and becoming the USSR, or Soviet Union.

Communism was particularly attractive among the Russian working class, because it promised workers an end to hardship and an opportunity to achieve political, economic and social equality. As outlined in many of Karl Marx's works, such as the 1848 political pamphlet Manifesto of the Communist Party, communism is a political and economic ideology arguing for steeply graduated income tax, free public education and communal ownership of the major means of production, such as banking, communication and transportation. The Manifesto languished in relative obscurity after publication until the 1870s when it was disseminated by the social-democratic parties gaining prominence throughout Europe, but its significance in the crafting of the Soviet brand of socialism supplied the document with a new level of notoriety and legitimacy.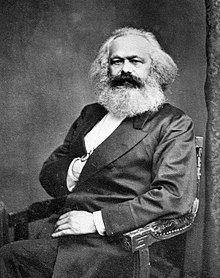 Karl Marx (1818-1883) was a German philosopher and economist. He came of age towards the end of the Industrial Revolution which saw feudalism replaced by capitalism across much of Europe, a system in which private ownership prevailed and resources were distributed based on the fluctuations of the market. Marx identified several irredeemable flaws in capitalist societies, which he describes in The Principles of Communism. First, he critiqued capitalism because it is alienating. Marx believed that work could be a fulfilling and meaningful experience, but for this to happen, workers must connect with and see themselves in the objects they create. The extreme specialization created by capitalism removes this personal connection, creating a disconnect between what one does, who one really is, and what one contributes to the world. Marx further argued that capitalism exploits labor, generates insecure and devalued work forces, creates unsustainable desire for growth and transforms life into a purely economic phenomenon. Marx believed that these flaws result in a harmful society in which people are taught to be competitive, conformist and complacent.

Many people in Russia related to the problems Marx identified in feudalist and capitalist societies, which encouraged them to support communist efforts. However, Leninism—Lenin's interpretation and implementation of Marx's communism—was not the utopia the people imagined. Marx's communism emphasized economic revolution, whereas Leninism emphasized political revolution. Marx believed capitalism would self-destruct; Lenin asserted that capitalism had to be destroyed.

Although Russia set out to eradicate the oppression and inequalities created by feudalism and capitalism, the violent manifestation of Leninism tainted the original hopes of communism. It was into this society, one in which the dream of communism had not been realized, that Oleg Gordievsky was born in 1938. Later, he would become a double-agent, a spy sworn to the KGB but motivated by the freedom and humanity of life beyond the Soviet Union, the same freedom and humanity promised by the original communist ideals.
Soviet propaganda poster courtesy of Comrade Sergei
Filed under People, Eras & Events
This "beyond the book article" relates to The Spy and the Traitor. It originally ran in October 2018 and has been updated for the September 2018 edition. Go to magazine.
This review is available to non-members for a limited time. For full access become a member today.
Membership Advantages
Reviews
"Beyond the Book" articles
Free books to read and review (US only)
Find books by time period, setting & theme
Read-alike suggestions by book and author
Book club discussions
and much more!
Just $45 for 12 months or $15 for 3 months.