Unlike Harry in Jon Cohen's Harry's Trees, readers can't stay in the fictional tree house built by Amanda Jeffers's late husband, but there are plenty of other wildly inventive and beautiful tree houses around the world that people can visit, explore - and even sleep in! Here are just a few: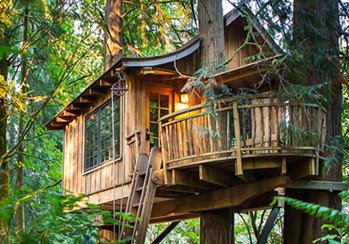 Just twenty miles outside Seattle, in Fall City, Washington, is Treehouse Point, an eco-resort with a mini-village of six unique tree houses deep in the forests of the Pacific Northwest. The resort's owner is a tree house consultant who also teaches courses on how to build tree houses.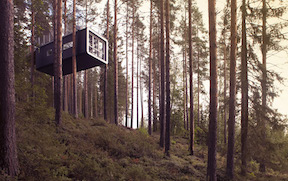 The TreeHotel in Sweden takes a modern approach to tree house construction, with tree houses that resemble a mirrored cube, a floating box, a bird's nest, and even a UFO.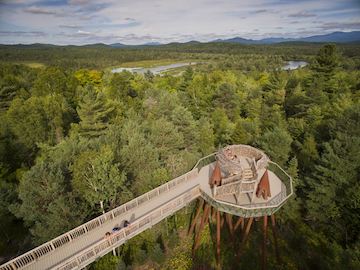 You can't sleep over (too bad!), but the Wild Walk near Lake Placid in New York offers visitors a trail of bridges and platforms that travel across, and in some cases, through, the trees in the ...