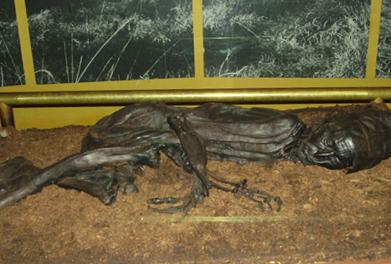 Anne Youngson's debut work, Meet Me at the Museum is an epistolary novel consisting of letters between a farm wife living in England and a Danish museum curator. The correspondence begins when she writes to inquire about Tollund Man.

The naturally mummified corpse known as Tollund Man (so named because he was found close to the small village of Tollund in Denmark) was discovered in 1950 by workers cutting peat for fuel. The body looked so lifelike they thought the remains were of a recent murder victim, and after some discussion, they summoned the local police. Puzzled, the authorities brought in P.V. Glob, an archaeologist from nearby Sikleborg, who determined the body was at least 2,000 years old. Glob went on to study other similarly preserved bodies, publishing his classic work The Bog People: Iron-Age Man Preserved in 1965. (This publication is mentioned in Youngson's preface.)

Although Tollund Man is arguably the most famous of these cadavers, he's by no means the only bog...