In "Everything the Mouth Eats," one of the stories in A Lucky Man, the martial art/dance form of capoeira takes center stage.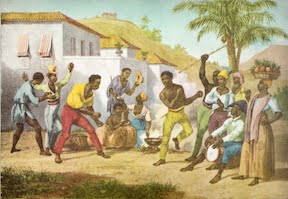 Capoeira originated in Brazil possibly among enslaved Africans who were brought to work the land for the Portuguese overlords. The South American country was ruled by the Portuguese from 1500 to 1815 and during this time the slave trade reached Brazil as well. It is said that capoeira originated as a dance form, a means of expression among the slaves who fled to form autonomous colonies in the hinterlands, known as quilombos.

In the late 17th and early 18th centuries, urban migration brought the art form to major city centers yet for decades capoeira was perceived as an outlawed practice.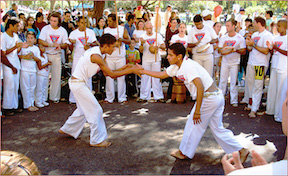 Recognition and acceptance as a national tradition would take many more years spurred by the efforts of Manuel dos Reis Machado aka Mestre Bimba who emphasized the martial art aspect of capoeira and won it renewed popularity. This form, known as capoeira regional, is ...