The Flamingo Hotel, opened by Bugsy Siegel in 1946, where Esme spends her teenage years, was the third gambling establishment to open on the Strip. It is now Las Vegas' oldest hotel.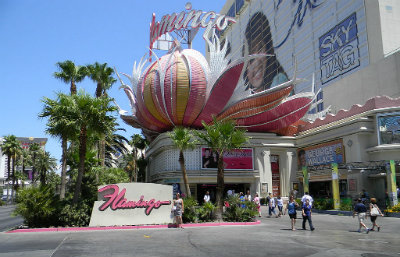 The hotel had been the brainchild of Billy Wilkerson, who envisioned a European-style hotel and casino, a far cry from the rustic, western-themed establishments that were already present in Vegas. After running into budget problems, Wilkerson accepted one million dollars from a group of New York gangsters headed by Meyer Lansky, and granted them control over two-thirds of the casino.

At this point, Lansky appointed Benjamin "Bugsy" Siegel to run the hotel for him and to make him a profit. So Siegel began supervising the construction of the casino.

Siegel was a notorious mobster who had built a criminal empire through bootlegging, gambling, and assassination in Brooklyn before moving to Vegas. In Brooklyn, Siegel had, along with Meyer Lansky, established Murder, Inc., a syndicate of Jewish ...