Rwanda Today
This article relates to The Girl Who Smiled Beads
Many of us remember reading about the events that Clemantine Wamariya experienced as a six-year-old girl in Rwanda in 1994, when over barely 100 days, Rwanda's Hutu ethnic majority went on a rampage, brutally murdering the ethnic Tutsi minority. The state-sponsored slaughter, a culmination of at least 30 years of unrest, took the lives of 800,000 of the Rawandan population of 7 million. It ended in July 1994 when the Rwandan Patriotic Front (RPF), a group primarily composed of ethnic Tutsis under Paul Kagame's leadership, took over the government. From that time on, Rwanda largely fell out of the news for most of us. So, here is a brief recap of events since then:


Rwanda was in a terrible state immediately following the official halt of hostilities. Bodies littered the roads and clogged waterways and much of the country's infrastructure lay in ruins. Most government officials had died or fled, as had other individuals vital to the recovery effort, such as healthcare workers and police officers. Looters had emptied the banks leaving the national treasury completely bare, and there weren't enough people left to work what remained of the farms. The RPF had incarcerated approximately 120,000 people suspected of participating in the genocide, but a national atmosphere of anger and revenge persisted.

Amazingly, less than 25 years later, Rwanda is well on its way to recovery. Economic growth has exceeded 8% per year in recent years, investment in the country has nearly tripled since 2005, and the World Bank listed Rwanda as the "World's Top Reformer" for business and entrepreneurs in their 2010 Doing Business report. From 2000 to 2015, Rwanda cut its child mortality rate in half, an accomplishment that UNICEF described as "one of the most significant achievements in human history."

Many attribute the country's ability to move forward to its government, led by President Paul Kagame, a Tutsi. Knowing that ethnic tensions remained, a four-pronged strategy was developed and implemented soon after the RPF took control, but accelerated after Kagame became president in 2000. Although the remaining Hutus were initially suspicious of the Tutsi-led government's plans, the process has shown itself to have significantly aided in healing the country's wounds.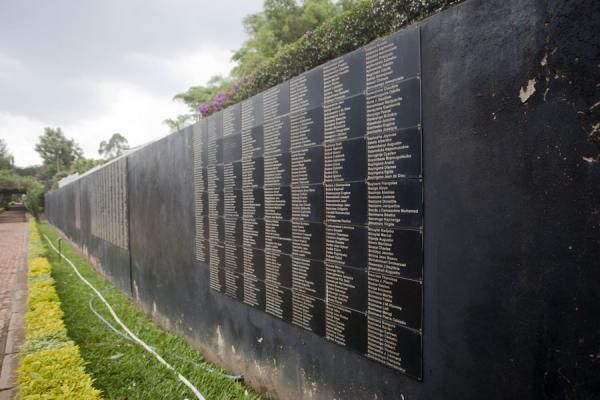 Reconciliation through justice: According to ForeignAffairs.com, "Perhaps the most ambitious—and most controversial—of the Rwandan government's responses to the genocide was the prosecution of 400,000 genocide suspects in 12,000 community courts called gacaca, a process that took place between 2002 and 2012. These courts, which sat every week under trees and in village courtyards across Rwanda, heard more than one million cases and were overseen by lay judges who could hand down sentences as severe as life imprisonment (although most consisted merely of community service)." When the gacaca first started in 2002, both Amnesty International and Human Rights Watch warned that the process would likely devolve into mob violence, but instead, it created a cross-ethnic dialog that has been essential to the reconciliation process.
Civic Education: In an effort to create unity, the Rwandan government has worked hard to replace thinking in ethnic terms with the concept of "Rwandanness," in which ethnicity is downplayed; all are treated equally and work together to form the country. This Rwandanness is taught as part of the high school curriculum, and most adults have attended one of the state's ingando reeducation camps, which concentrate on themes of social unity.
Socioeconomic development: Socioeconomic inequality was one of the key drivers of the genocide, and the government has sponsored an ambitious development program focusing on rural healthcare and education in order to alleviate this tension. The programs have been very carefully applied across ethnicities; Hutus initially greeted them with distrust but have since seen the Tutsi government providing for both ethnic groups equally.
Commemoration: The government sponsors a 100-day period of national mourning each year which begins on April 7. Called Kwibuka ("remembrance"), it's a series of events "calling for all to come together to support the survivors of the genocide, and to ensure that such an atrocity can never happen again – in Rwanda or elsewhere. A time to learn about the story of reconciliation and national building in Rwanda." Several memorials to those who have died have been commissioned across the country, including the Genocide Memorial in Kigali, which holds the remains of some 250,000 victims of the violence. In recent years, the government has started moving away from national commemorations to more community-based ones, and its agenda is shifting from addressing the legacy of genocide to modernizing economy and reducing dependence on foreign aid.
While many credit Kagame's regime with Rwanda's success - both in keeping violence from re-erupting and in creating economic stability - the president has been criticized "for trampling on freedoms, building up the army to assert his authority, and using anti-genocide legislation to clamp down on opponents."

Update (6/19): Blood Papa: Rwanda's New Generation by Jean Hatzfeld provides a compelling look at contemporary life in Rwanda.
Images:
A view of contemporary Kigali, Rwanda's capital
A view of the Kigali Genocide Memorial
by Kim Kovacs
This "beyond the book article" relates to The Girl Who Smiled Beads. It originally ran in May 2018 and has been updated for the April 2019 paperback edition.
This review is available to non-members for a limited time. For full access become a member today.
Membership Advantages
Reviews
"Beyond the Book" backstories
Free books to read and review (US only)
Find books by time period, setting & theme
Read-alike suggestions by book and author
Book club discussions
and much more!
Just $12 for 3 months or $39 for a year