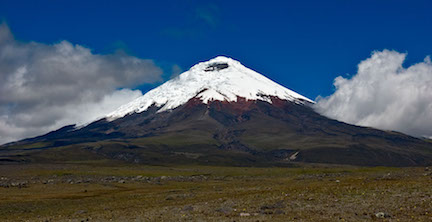 Among other things, Crosley is a travel writer, and one of the most enjoyable essays in her new collection Look Alive Out There recounts her near-disastrous attempt to summit Cotopaxi, a volcano in Ecuador, more or less on a whim.

Cotopaxi, part of the Andes mountain chain, is the second-highest mountain in Ecuador (at 19,347 feet), and one of the world's tallest active volcanoes. It has erupted more than fifty times in the last three hundred years, most recently in 2015 and 2016. Hundreds of thousands of people live in relatively close proximity to Cotopaxi, close enough to be significantly affected if (and when) it erupts again.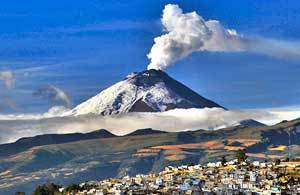 The most recent eruption put a temporary halt to climbing activities on the volcano, which reopened for climbing in October 2017. The mountain was first summited in 1872 by a German geologist and his Colombian climbing partner. In recent years, climbing Cotopaxi has been a popular recreational activity, with as many as 100 people attempting to ...