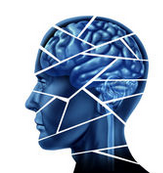 The central character in Sometimes I Lie by Alice Feeney is a woman in a coma.

A coma is defined as a prolonged state of unconsciousness during which a patient is completely unresponsive to stimuli such as light, sound or even pain. The person appears to be asleep but cannot be awakened.

The condition is generally caused by damage to the brain, but the injury may be the result of any number of things such as trauma, oxygen deprivation, infection, stroke, chemical imbalance in the body, or drug abuse. It may come on slowly or suddenly depending on its root cause, and recovery depends on how much harm was done to the brain before treatment could begin. Some comas, such as those induced by low blood sugar (aka a diabetic coma), can be reversed relatively quickly with the proper remedies, but others can result in the patient remaining in a permanent vegetative state or in death.

Needless to say, a coma is a serious medical emergency, and the sooner treatment can be ...