Coma
This article relates to Sometimes I Lie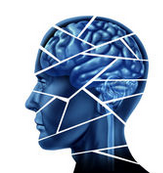 The central character in Sometimes I Lie by Alice Feeney is a woman in a coma.

A coma is defined as a prolonged state of unconsciousness during which a patient is completely unresponsive to stimuli such as light, sound or even pain. The person appears to be asleep but cannot be awakened.

The condition is generally caused by damage to the brain, but the injury may be the result of any number of things such as trauma, oxygen deprivation, infection, stroke, chemical imbalance in the body, or drug abuse. It may come on slowly or suddenly depending on its root cause, and recovery depends on how much harm was done to the brain before treatment could begin. Some comas, such as those induced by low blood sugar (aka a diabetic coma), can be reversed relatively quickly with the proper remedies, but others can result in the patient remaining in a permanent vegetative state or in death.

Needless to say, a coma is a serious medical emergency, and the sooner treatment can be provided the better the chances for recovery. When a comatose individual is brought to the hospital the first priority is to stabilize their physical body as much as possible (e.g., stop the bleeding in case of a head wound). It's then critical that the physicians get as much information about the patient as they can, so those bringing in the person should remember all they can about their state before the condition's onset: Were they coherent? What medications are they on? Is there any chance that they were abusing a drug? The doctors will then run physical tests such as checking to see if the person's pupils dilate or if they seem to feel pain. This is potentially followed by blood tests, a spinal tap and a CAT scan or MRI.

Patients with head injury are rated on the 15-point Glasgow coma scale (GCS):
Eyes – Rated on a scale of one to four, one meaning they don't open their eyes at all, four being they open their eyes on command.
Verbal – Rated on a scale of one to five; One means no sound at all, five equals normal communication.
Reflexes – Rated on a scale of one to six, with one being a totally unresponsive patient and six one that can obey commands.
Brain injuries are generally considered to be severe if the score is over 8-9, and minor if the score is 13 or higher.

There is evidence that some people can hear and think when comatose. In 2011 neuroscientists using a functional MRI (fMRI) - which displays areas of the brain that are in use when a person thinks or feels emotions – found a man who'd been in a coma for 12 years after an auto accident was actually able to hear and understand what was said to him. During the experiment, Dr. Adrian Owen asked him to imagine he was playing tennis, and the areas that one would expect to be active in his brain lit up. The process was repeated several times, with successful results, and allowed the patient some rudimentary communication with his family. Dr. Owen speculates that 15-20% of people in so-called vegetative states may in fact be fully conscious.

Most comas last a few weeks, and typically the longer a person is comatose the less likely they are to fully recover. Predicting how long one may last is difficult, but a 2015 study suggests that by monitoring the strength of neuronal communication it may be possible to tell when someone is emerging from the state. Another 2015 study found that those exposed to the voices of loved ones were more likely to regain consciousness than those who were not.
by Kim Kovacs
Filed under Medicine, Science and Tech
This "beyond the book article" relates to Sometimes I Lie. It originally ran in March 2018 and has been updated for the October 2018 paperback edition. Go to magazine.
This review is available to non-members for a limited time. For full access become a member today.
Membership Advantages
Reviews
"Beyond the Book" articles
Free books to read and review (US only)
Find books by time period, setting & theme
Read-alike suggestions by book and author
Book club discussions
and much more!
Just $45 for 12 months or $15 for 3 months.