In Girls Burn Brighter, the charkha, a kind of spinning wheel, is a means of self-sufficiency and independence for Poornima and Savitha. Savitha carries the scraps of the sari she made for Poornima across the world, as a reminder of the simple happiness the two girls found when weaving together.

The charkha is one of the oldest known forms of the spinning wheel, originating in India between 500 and 1000 CE. It replaced the previous method of hand-spinning with a spindle. With the invention of the charkha, the spindle could be rotated by a large wheel turned by hand, resulting in spun yarn that could then be wound on to the spindle. The charkha was often a woman's only source of livelihood, allowing her to work from home and look after her children. She would use it to spin cotton and other fibers into khadi, or rough cloth.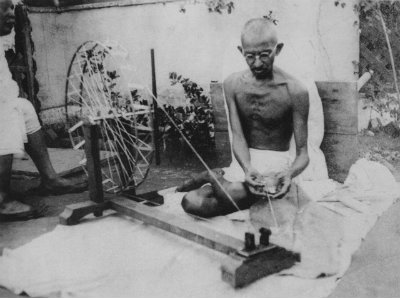 Traditional versions of the spinning wheel largely fell out of use during the Industrial Revolution as they were replaced by machines. But the charkha was...