In The Mannequin Makers, a mysterious character called The Carpenter finds himself shipwrecked on a tiny island, part of the Antipodes Islands that lie several hundred miles south of New Zealand. He has no idea where he is, beyond being lost somewhere in the Southern Ocean. The island which he describes as the "lemon wedge" (and his rescuers call Horseshoe Island), is now named Bollons Island after one of the men who rescues The Carpenter in the novel, real-life marine captain, John Bollons.

Bollons was born in London in 1862 and went to sea at the age of fourteen. He was shipwrecked when the vessel he worked on, England's Glory, ran ashore near Bluff Harbour in New Zealand in 1881. From then on Bollons was based in New Zealand working his way through the ranks of sailors before becoming ship's captain of the Hinemoa (referenced in The Mannequin Makers) in 1892.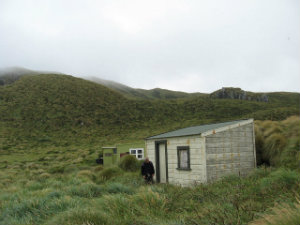 The various ships Bollons served on worked the New Zealand coastline servicing lighthouses, charting the coastline, ...