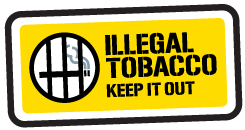 In Joan Silber's Improvement, one of the characters starts a cigarette-smuggling venture after getting out of Rikers prison.

A carton of cigarettes might cost around $55 in Virginia but close to double that in New York City because of steep taxes. New York state has the highest state tax on cigarettes and New York City imposes an additional $1.50 on each pack. But smuggling cigarettes from states like Virginia has led to the undercutting of cigarette prices in the Big Apple and increased tobacco addiction among youth – exactly what the tax hikes had been instituted to prevent. Both the smugglers and the retailers who sell these cigarettes at below market price make a hefty profit off of sales.



According to an article in The Huffington Post, a Justice Department study found that "the incentive to profit by evading payment of taxes rises with each tax rate hike imposed by federal, state, and local governments." The article further states that "that year, the head of the ...