Mauritania
This article relates to A Moonless, Starless Sky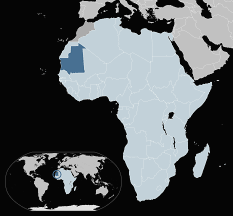 In A Moonless, Starless Sky, author Alexis Okeowo profiles, among other heroes, anti-slavery crusader Biram Dah Abeid, who is a citizen of Mauritania.

This West African nation has a rich cultural history. Early settlements include Berber herders (an ethnic group indigeneous to Northern Africa) around the 3rd Century B.C., followed by waves of Arabic Moors, an ethnic group who created the Arab Andalusian civilization and introduced Islam to the region around the year 1000. Colonized by France in 1904, the Islamic Republic of Mauritania gained independence from France in 1960 and holds a seat at the United Nations. Since its independence, the government has experienced a series of coups d'états, but voters elected President Abdel Azziz in 2014. (Biram ran unsuccessfully against him, with plans to run again in 2019.)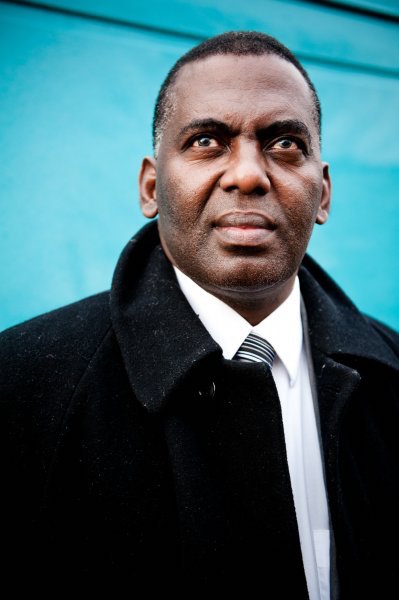 Today, the official religion is Sunni Islam, and blasphemy is punishable by the death penalty. The official language is (a regional version of) Arabic, with French and English also spoken in business circles. There are several other recognized languages, reflecting the historically diverse linguistic and tribal settlement patterns.

As detailed in A Moonless, Starless Sky, approximately 40% of Haratin people (also known as black Moors) have traditionally been born into slavery (as were Biram's grandparents). Slaveholders are white Moors who comprise about 30% of the total population. Despite changes to Mauritanian laws, slavery still exists. Some estimates place the percentage of enslaved and trafficked people higher than 4% – earning Mauritania one of the lowest scores for global human rights.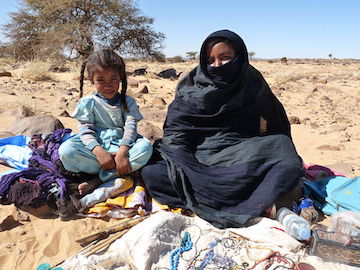 Mauritania shares borders with Algeria, Senegal, Western Sahara (a territory disputed with Morocco) and a long eastern border with Mali. Since 2012, more than 50,000 refugees from Mali have settled in the eastern section of the country. This influx of refugees, along with terrorist groups active in Mali and other parts of the region, are cause for continuing unrest. With a land area the size of Texas and New Mexico combined, Mauritania's total population is about 4.3 million. Of these, about 30% are estimated to belong to one of the minority groups, living in rural – mostly desert – areas, subsisting as farmers and herders.

Mauritania has a long coastline, but is not considered a tourist destination, as many nations have flagged Mauritania with travel alerts, due to threats of terrorism, kidnapping, and banditry. American, Canadian and British consulates advise against any non-essential travel, especially to the desert areas along the borders with Algeria and Mali. Diplomatic personnel are restricted to the capital city Nouakchott, where Biram and about half of the nation's citizens reside.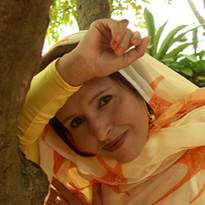 Mauritanian singer-songwriter Malouma Mint El Meidah (known popularly as Malouma) is famous on the world music stage. Her lyrics are in Arabic, Wolof, French, and other languages. She grew up in a griot family – a family of traditional poets and musicians – and her fusion of traditional and contemporary music raises awareness about AIDS, literacy, and women's rights. Malouma's work was repressed for about a decade; then she was elected to a senate seat in 2007 and continues to perform internationally as well as serve as a senator. She has won international prizes for music and humanitarian work.

Journalists like Alexis Okeowo who dare to visit this volatile region in order to report stories like Biram's and others' are to be applauded for sharing the complex and dynamic trends developing in the region. Perhaps some day in the not-too-distant future, Mauritania will become known on the world stage for better human rights. Maybe the upcoming generation of Mauritanians will share their own stories, as Malouma does – through literature, film, art, music, and other emblems of liberty.
Map of Mauritania
Biram Dah Abeid, courtesy of unpo.org
A Moorish Family in the Adrar Plateau
Malouma, courtesy of www.bbc.co.uk
Filed under Places, Cultures & Identities
This "beyond the book article" relates to A Moonless, Starless Sky. It originally ran in October 2017 and has been updated for the October 2018 paperback edition. Go to magazine.
This review is available to non-members for a limited time. For full access become a member today.
Membership Advantages
Reviews
"Beyond the Book" articles
Free books to read and review (US only)
Find books by time period, setting & theme
Read-alike suggestions by book and author
Book club discussions
and much more!
Just $45 for 12 months or $15 for 3 months.