In The Resurrection of Joan Ashby, the eponymous main character struggles to maintain her career as a writer while raising two children. She is not alone; thousands of women grapple with this issue every day. In recent years many books have been published aimed at this demographic with the goal of providing advice, guidance and support. A few of the more popular are listed below.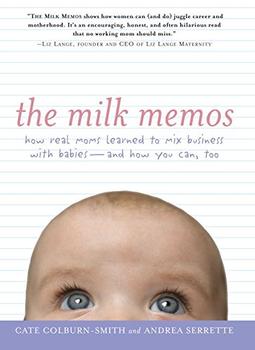 The Milk Memos: How Real Moms Learned to Mix Business with Babies and How You Can, Too by Cate Colburn-Smith and Andrea Serrette (2007)

This book was started when Cate Colburn-Smith sat down in IBM's company lactation room and scribbled on a paper towel, "I'm a new mom and today is my first day back at work. Is anyone else using this room?" Women responded, and the paper towel was quickly replaced by a notebook in which working moms traded advice and support – the genesis of The Milk Memos. The book "records the voices of mothers who, while struggling with the ...