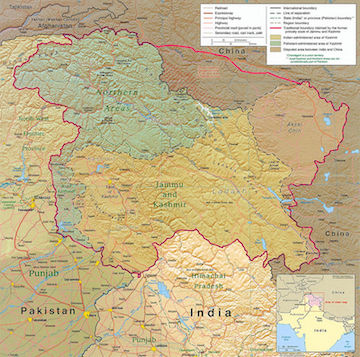 The Kashmir dispute between India and Pakistan occupies center stage in The Ministry of Utmost Happiness and is a conflict that traces its roots back to the Indo-Pak partition (for more about the partition, see Beyond the Book for An Unrestored Woman).

When the British left India in 1947, Kashmir was not an Indian state, but was instead one of hundreds of smaller independent princely states. each with their own rulers, who swore loyalty to the British empire. As the British Raj withdrew, these princely states had to make the complicated decision as to whether to become a part of either India or Pakistan, or become independent countries. Most that were within contemporary India's borders chose to become a sovereign part of the country.

Kashmir, in India's Northwest, proved to be a particular dilemma. Before we go ahead, a quick geography lesson: Kashmir as we refer to it today is really the state of Jammu and Kashmir. While most of Kashmir has a sizeable Hindu ...