Famous Predictions for the Future
This article relates to All Our Wrong Todays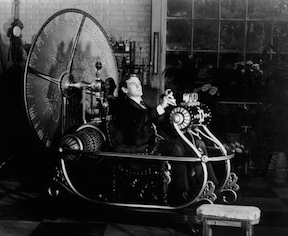 Would you like this in your daily life?:
Getting dressed involves an automated device that cuts and stitches a new outfit every morning, indexed to your personal style and body type. The fabric is made from laser-hardened strands of a light-sensitive liquid polymer that's recycled nightly for daily use.
Or how about this?:
I applied a pharmaceutical patch to my abdomen, right over my liver, that let me set my preferred blood-alcohol ratio, like cruise control for booze. If I exceed my fixed limit, my liver is flushed with toxin filters. I went with light-headed and garrulous without careening into impaired motor function or loss of social inhibition. That sweet spot between confident and arrogant, loose but not sloppy.
Elan Mastai, who wrote both of these in All Our Wrong Todays, is the latest in a long line of writers, thinkers, inventors, and visionaries who have speculated about what our future might look like.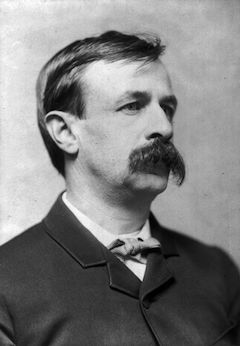 All the way back in 1888, a writer named Edward Bellamy, in his novel Looking Backward, forecast the emergence of debit cards, describing the citizens of his utopia carrying a card that would pull credit from a central bank, without having to use paper money.

H.G. Wells had a hand in these kinds of predictions too. For example, in his novel Men Like Gods from 1923, he envisioned e-mail:
"A message is sent to the station of the district in which the recipient is known to be, and there it waits until he chooses to tap his accumulated messages. And any that one wishes to repeat can be repeated. Then he talks back to the senders and dispatches any other messages he wishes. The transmission is wireless.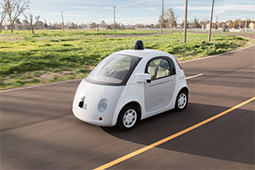 Ray Kurzweil, futurist, inventor, author, and a director of engineering at Google, who got started in computer programming when he was 15, has on his website a timeline of his future predictions. According to futurism.com, 86% of them have been accurate since the 1990s. For example, in 1999, he predicted that by 2009, we'd have personal computers available in different sizes, and computers would also be embedded in rings, watches, earrings, and more. He was right. He also predicted that we would mainly use portable computers over desktops. He was right about that, too. For 2019, he sees self-driving cars dominating our roads, computers in everything we use, and language translation machines used in everyday conversations. Going forward to 2029, he sees computers becoming autonomous, learning and creating new knowledge, advanced brain mapping giving us insight into hundreds of subregions in our brains, and artificial intelligence petitioning for recognition that they are conscious beings.

And then there's Dr. Michio Kaku, a theoretical physicist and futurist who says that over the next 10 years, the Internet will give way to a network for brains, and scientists will hook up the brain to computers which will transmit thoughts and emotions instantly. He also predicts that perhaps even movies will be able to transmit emotions and feelings directly to people.

Of course, we can never be sure what the future will bring. But predictions like these express confidence that humans will continue to imagine and dream and create things that most of us can not even begin to imagine today.
Actor Rod Taylor "tests" a time machine in a still from the 1960 film The Time Machine, inspired by a 1895 novella by British writer H.G. Wells, courtesy of news.nationalgeographic.com
Edward Bellamy
Google's prototype self-driving car, courtesy of www.kurzweilai.net
Filed under Cultural Curiosities
This "beyond the book article" relates to All Our Wrong Todays. It originally ran in March 2017 and has been updated for the February 2018 paperback edition. Go to magazine.
This review is available to non-members for a limited time. For full access become a member today.
Membership Advantages
Reviews
"Beyond the Book" articles
Free books to read and review (US only)
Find books by time period, setting & theme
Read-alike suggestions by book and author
Book club discussions
and much more!
Just $12 for 3 months or $39 for a year.