"Want to know what a book-keeper's job is, boy?" he muttered. "We keep the actors from ruinin' the play."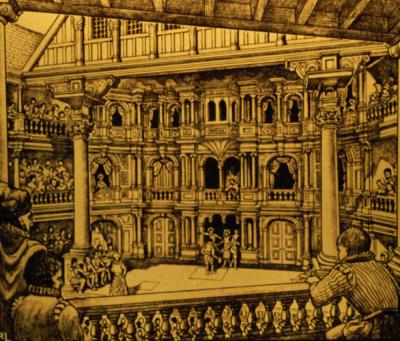 Emma thinks her sudden promotion to stage manager of her high school's drama department is a stretch in Molly Booth's debut novel Saving Hamlet but it is nothing like the crash course she receives when she finds herself in the 1600s, serving as the accidental assistant to Master Wick, the book-keeper of the Globe Theatre.

The book-keeper was a member of the company of players who was responsible for the promptbooks – what would be known by modern stage hands as the playbook – and shared many of the responsibilities of a modern stage manager. While there is little scholarly evidence to provide a complete and certain list of duties of a book-keeper, it is known that his first job for each play was to take the author's manuscript, known as a 'foul copy,' and commission a 'fair copy' which would become the official copy of the company, and would need to be kept safe...