In A Gentleman in Moscow, Count Alexander Ilyich Rostov is sentenced to live the rest of his life within the walls of his current residence – Moscow's Hotel Metropol.

One of the oldest hotels in Russia, the Metropol was originally named the Chelyshy after its owner, Pyotr Chelyshev, who opened the facility as a bath house and three-story hotel in 1838.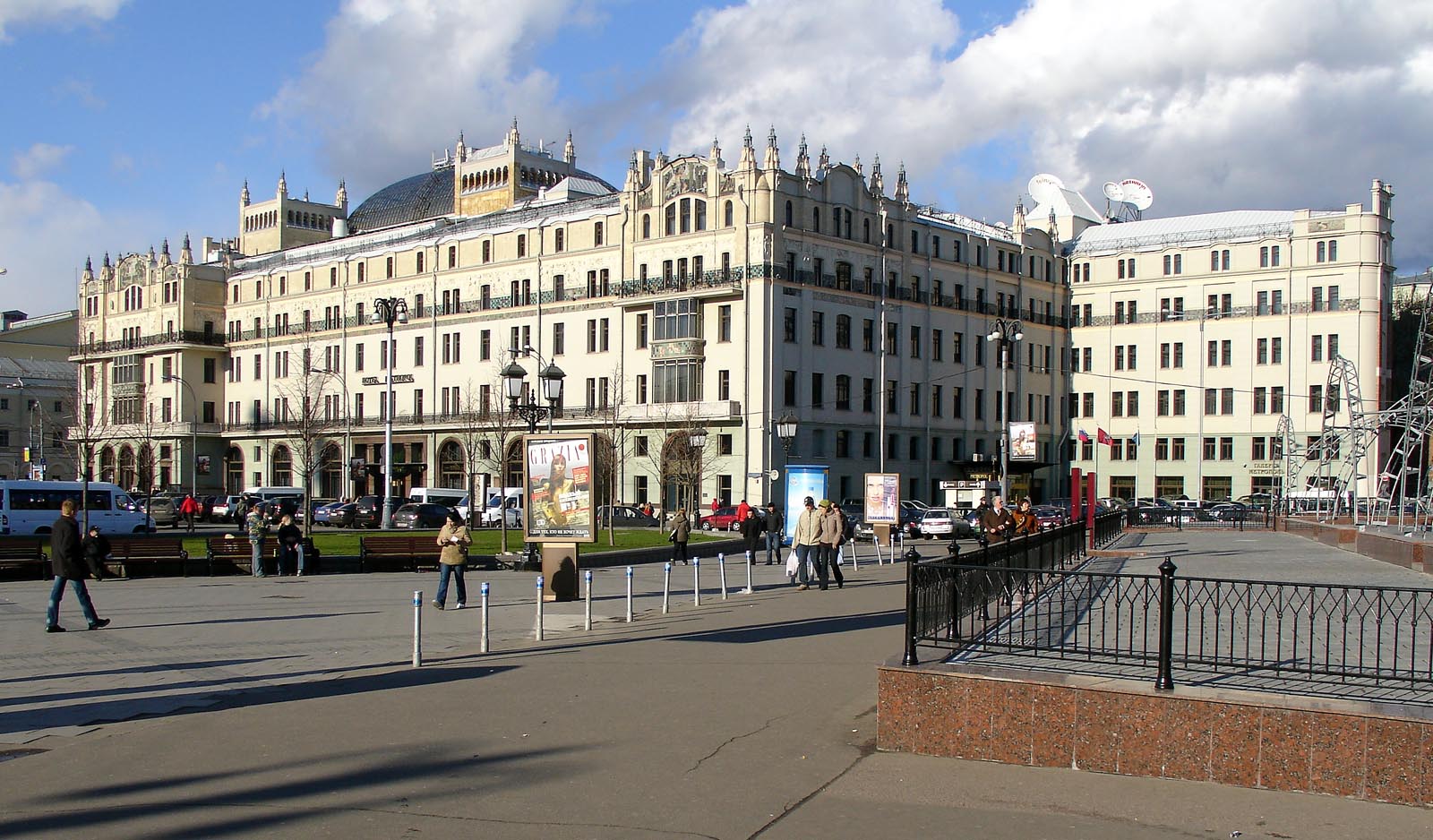 click for bigger image, opens in new window
Its modern history begins in 1898 when it was purchased by the St. Petersburg Insurance Association and rented out to the North Homebuilding Society headed by wealthy railroad entrepreneur Savva Mamontov. Mamontov had a vision for the property: he wanted to turn it into something much grander than the current hotel, wishing to create a cultural and leisure center that would be the envy of the world. To that end, a design competition was held in 1899, which was won by noted architect Lev Kekushev. Mamontov felt Kekushev's plans weren't innovative enough, however, and ...