M. E. Thomas and the Life of a Sociopath
This article relates to Every Fifteen Minutes
When the sociopath is revealed at the end of Every Fifteen Minutes, it's truly shocking because it doesn't seem possible. Nothing in the entire novel points to this particular person – or so it seems. But rereading after finding out who it is, throws the clues into sharp relief, sparking wonder at how they could have been missed. Yet, getting to know the characters is the bigger priority during the first read, so some clues will naturally slip by. Therefore, it should be easier to spot a sociopath in real life if there's ever a need, right?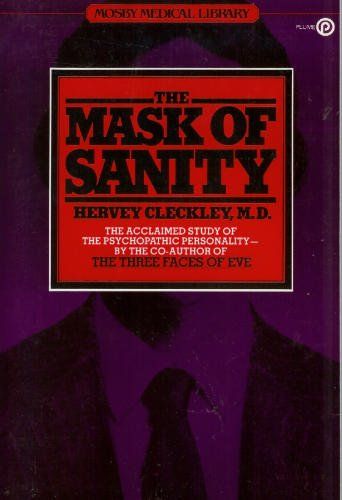 You have to know what to look for. Scientists studying sociopaths estimate that 4% of the U.S. population have sociopathic characteristics. In 1941, Hervey Cleckley published The Mask of Sanity, in which he identified 16 characteristics that could help spot sociopaths/psychopaths. Some of these include unreliability, no remorse or shame, an impersonal sex life, insincerity and being untruthful, and doing nothing and reacting blankly in interpersonal relationships. At the beginning of Confessions of a Sociopath (2013), M.E. Thomas, a self-confessed sociopath with a clever pseudonym, writes, "I prefer to define my sociopathy as a set of traits that inform my personality but don't define me: I am generally free of entangling and irrational emotions, I am strategic and canny, I am intelligent and confident and charming, but I also struggle to react appropriately to other people's confusing and emotion-driven social cues."

The pop science view of sociopaths, which gets the most play in related articles, is that they don't have a conscience. They can hurt someone emotionally or physically (or both) and think nothing of it. No guilt. No empathy. They can imitate empathy, but it never transfers internally. In relationships, particularly romantic ones, a sociopath is said to have intense eye contact, charisma, and moves quickly to establish a bond.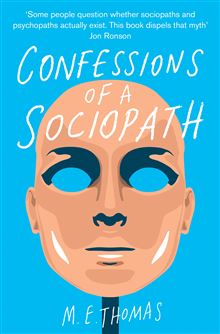 But is this really at the heart of a sociopath's behavior? Or is it just hype? The stuff that is easy to dramatize and publicize? While Scottoline goes for the sensational with the sociopath in Every Fifteen Minutes, serving as a cautionary tale for those uncertain about the company they keep, according to M.E. Thomas, sociopaths like herself constantly need stimulation, but are usually not violent and instead find a more intellectual route such as risky stock trading.

Thomas is a fascinating figure. Unlike Scottoline's fictional sociopath, she's calm, intelligent, and insightful. In an interview in The Rumpus, she says that her personality traits are genetic. In another interview in the Huffington Post, Thomas says she only sought answers after a "period of self-destruction" in which she lost her job and had failed at several relationships. A co-worker pointed her to the possibility, telling her of a sociopath he knew. During an interview with NPR, she said that she looked it up, read about the traits, and everything clicked. About whether sociopaths can have loving relationships, Thomas said, "definitely fulfilling, and I think loving; we feel a love….I think a complex emotion like love is made up of all sorts of little emotions. And our particular cocktail of love is going to look or feel different to us, but it's still there."

So perhaps Thomas's view of sociopaths is more realistic. She believes that so little research has been done about people like herself, that they're just automatically lumped in with other evildoers. "You know, statistically everybody has interacted with a sociopath at one point," she says. "But the fact that most people can't identify who a sociopath is or remember those sorts of interactions suggests to me that it couldn't have been that bad of an interaction, right? Most people interact with sociopaths in positive ways and don't realize it. It's only when we catch them, and they are in prison, and we have gone through this lengthy trial to point out all the bad things that they've done, that we start thinking that sociopaths are bad."

Thomas offers a perspective on sociopaths free of drama, which is worth contemplating.
Filed under Medicine, Science and Tech
This "beyond the book article" relates to Every Fifteen Minutes. It originally ran in April 2015 and has been updated for the March 2016 paperback edition. Go to magazine.
This review is available to non-members for a limited time. For full access become a member today.
Membership Advantages
Reviews
"Beyond the Book" articles
Free books to read and review (US only)
Find books by time period, setting & theme
Read-alike suggestions by book and author
Book club discussions
and much more!
Just $45 for 12 months or $15 for 3 months.