Colorism
This article relates to God Help the Child
In the opening paragraph of God Help the Child, Toni Morrison gives voice to Sweetness, a woman describing herself as "light-skinned with good hair, what we call high yellow," who gives birth to a child with very dark skin. She says, "It didn't take no more than an hour after they pulled her out from between my legs to realize something was wrong. Really wrong. She was so black she scared me. Midnight black, Sudanese black."

Sweetness is about to make her own daughter a victim of colorism.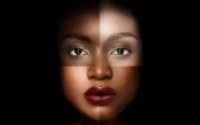 The term "colorism," first coined in a 1982 essay by Alice Walker, describes prejudice or discrimination against individuals with a dark skin tone, typically amongst people of the same ethnic or racial group. The issue is not confined to African American people - it also affects Latin American, and Asian communities - but in the United States its origin is inexorably linked to the practice of slavery. As slave masters fathered children on slave women, lighter skinned offspring were produced and treated more favorably. While naturally dark-skinned slave women were left to work the fields, their children would receive preferential treatment, being brought into plantation homes to serve as house slaves.

In today's society, says Oprah Winfrey, "It really boils down to the belief that the lighter you are the prettier you are, the smarter you are." Winfrey featured colorism in an episode of Oprah's Lifeclass in 2014 and two documentaries by Bill Duke and D. Channsin Berry, Dark Girls in 2013 and Light Girls in 2015, also highlight colorism as a real and pressing issue affecting self-esteem, particularly for women and girls.

In Dark Girls, black men talk about their reluctance to be seen with dark-skinned girls, young children pick out the lightest-skin toned doll as the prettiest and numerous women relate their own experiences of being treated negatively or as less attractive because of a darker shade of skin.

In God Help the Child, colorism makes Sweetness unable to physically love her child. She describes her baby breastfeeding as like "having a pickaninny sucking my teat." As Sweetness was growing up, colorism had a practical aspect. Having lighter skin meant being able to use the ladies room in the department store or never having to drink from the colored-only water fountain. Dark skin, for Sweetness' family, was a source of shame.

The current success of skin-whitening cosmetic products suggests colorism is a global issue. An article in The Guardian cites high sales of skin-whitening products in India and Thailand. In Nigeria it has been estimated that nearly 77% of women use a skin-whitening product. With names like "White Perfect" and "Fair and Lovely," it is not difficult to see the association society at large draws between light skin and attractiveness despite how destructive that concept may have become in practice. In God Help the Child, the protagonist, Bride, despite her mother's prejudice against her skin tone, produces her own cosmetic line. She says: "I named it YOU, GIRL: Cosmetics for Your Personal Millennium. It's for girls and women of all complexions from ebony to lemonade to milk. And it's mine, all mine – the idea, the brand, the campaign."


Graphic of colorism from Ebony

Filed under Society and Politics
This "beyond the book article" relates to God Help the Child. It originally ran in April 2015 and has been updated for the January 2016 paperback edition. Go to magazine.
This review is available to non-members for a limited time. For full access become a member today.
Membership Advantages
Reviews
"Beyond the Book" articles
Free books to read and review (US only)
Find books by time period, setting & theme
Read-alike suggestions by book and author
Book club discussions
and much more!
Just $12 for 3 months or $39 for a year.