Office Fiction
This article relates to The Room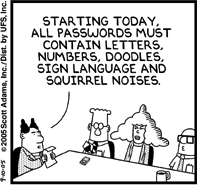 People today seem to spend more time at work than ever before. So why is it that once we've gotten home, kicked off our uncomfortable shoes and loosened our ties, we relax by watching The Office, Mad Men, or cult classic Office Space, read books like Jonas Karlsson's The Room or even comics such as Dilbert?

Perhaps it's because we can relate to the inane antics of the average office, and because the use of satire is therapeutic. Maybe it makes us feel better to watch fictional characters say or do things that could get us fired. Or possibly - as this article in The Guardian suggests - it's because "anywhere is more interesting than your office, even if it's just someone else's office." Whatever the reason, fiction set in the workplace is as popular as ever. Below are a few good reads about office life: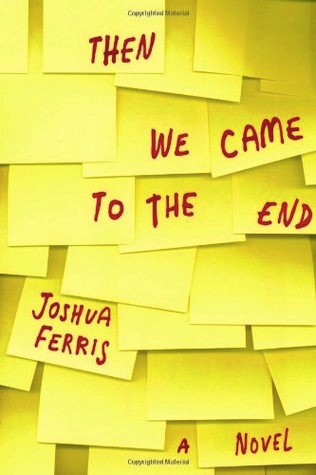 Then We Came to the End by Joshua Ferris
In Joshua Ferris's debut novel, a Chicago advertising firm begins laying-off employees after the dot-com economic implosion. People are being fired without being given reasons why, and those remaining have the difficult task of creating an ad campaign meant to help breast-cancer sufferers laugh about their illness. Much of the story is told as information would spread around an office – via paranoid gossip at the water cooler and during extended coffee breaks. With a secret romance, elaborate pranks, and a deep knowledge of "the Pavlovian magnetism of free bagels," Ferris explores office life at its most humorous. The book was a 2007 National Book Award Finalist and won the Hemingway Foundation/PEN Award for Best First Novel.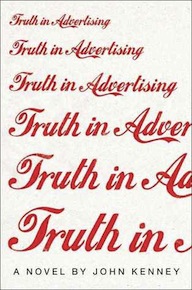 Truth in Advertising by John Kenney
Finbar Dolan is a 40-ish ad man who just ended an engagement and had to cancel his vacation to Mexico so he could work on a last-minute Super Bowl ad for biodegradable diapers. ("I make the commercials wherein you turn the sound down or run to the toilet.") To make things worse, his alcoholic, abusive dad is comatose and he has to decide if he's going to let the old man die alone. It's a wake up call for Fin to reevaluate his life choices and admit he's interested in his coworker Phoebe. In this debut novel, John Kenney, a regular contributor to The New Yorker, uses his experience in advertising and "has a field day with the outlandish claims and straight-faced hyperbole of today's commercials and their sponsors," says The Boston Globe.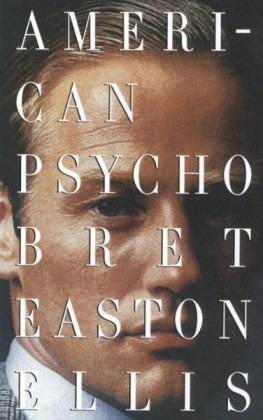 American Psycho by Bret Easton Ellis
A workplace horror story - on the surface, Patrick Bateman is a well-polished Wall Street man with a perfect physique, brand-name clothes, and money to spare. He lives the 1980s high life with clients and coworkers, and cares all too much about appearances. Below the surface, he's a raging psychopath who murders people indiscriminately. He tortures, mutilates, and in some cases, cooks up his victims' remains, and he narrates the story sparing none of the gruesome details. The book caused quite a stir when it published in 1991 with Vintage Books (its original publisher Simon & Schuster cancelled publication, even after giving Ellis a $300,000 advance). Critics claimed that the writing lacked comical satire and that the "portrayal of hideous sexual violence [was] little more than a cynical attempt to sell books." However, Ellis maintained that, "I was writing about a society in which the surface became the only thing. …So I wrote a book that is all surface action: no narrative, no characters to latch onto, flat, endlessly repetitive. I used comedy to get at the absolute banality of the violence of a perverse decade." In 2000 American Psycho was made into a major motion picture starring Christian Bale.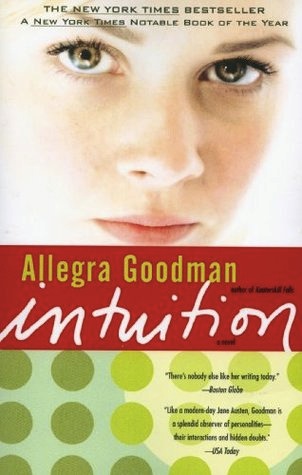 Intuition by Allegra Goodman
A spin on the office story, in a small research institution in Boston in the mid-80s, lab directors Sandy Glass (a publicity-seeking oncologist) and Marion Mendelssohn (a scientific purist) are struggling to get the funding they need to maintain their research, which is dedicated to curing cancer. While in the midst of scrambling for grants, one of their post-docs, Cliff Bannaker, discovers that cancer-ridden mice go into remission when injected with a particular genetically modified virus. He may have found a cure for cancer. Or has he? Cliff's girlfriend and fellow post-doc researcher Robin Decker suspects that his findings are fraudulent. Meanwhile, Glass and Mendelssohn pounce on the opportunity to get the visibility (and money) they need to continue their research, however they skip the important step of making sure that the results can be reproduced. Long-listed for the Orange Prize, Intuition explores the intricate mixture of workplace intrigue, scientific ardor, and the moral consequences of a rush to judgment. The New York Times Book Review says, "Goodman has written an energetic indictment of high-stakes science."
A pane from Dilbert, courtesy of Wikipedia
Filed under Books and Authors
This article relates to The Room. It first ran in the March 18, 2015 issue of BookBrowse Recommends.
This review is available to non-members for a limited time. For full access become a member today.
Membership Advantages
Reviews
"Beyond the Book" articles
Free books to read and review (US only)
Find books by time period, setting & theme
Read-alike suggestions by book and author
Book club discussions
and much more!
Just $45 for 12 months or $15 for 3 months.