Farmers' Cooperatives
This article relates to In Manchuria
As Michael Meyer's book, In Manchuria, explains, in the village of Wasteland, "Eastern Fortune is offering apartments in exchange for farmers' homes, which will be razed and the land converted to paddies." It remains unclear exactly how much — if any — control the farmers will have over their plots of land. Will they be allowed to cultivate it under the auspices of the larger company or will they now be employees of Eastern Fortune merely executing the company's directions for the land for a fixed salary?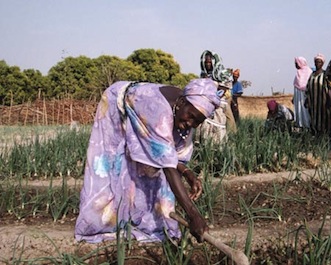 Giant agribusinesses, like Eastern Fortune in China, exist all over the world functioning according to varying models. In some cases the companies own all land, while in other cases farmers are essentially contractors promising a certain volume of product in exchange for a guaranteed price. The giant chicken foods company, Tyson's, is an example of the latter.

But what if the farmer wants greater autonomy and also to see all profits instead of a giant cut going to a large corporation? This is where farmers' cooperatives come in. Land ownership and farm operations can be tricky business for the small guy who must manage every aspect of the process — from the purchasing of seeds, to working the fields, sowing, harvesting to negotiating with wholesalers and distributors for a fair price for the end product. Simply put, a cooperative (coop) is an organization formed to pool resources, one that operates by the economies of scale, the principle that there's strength in numbers.

The two most common types of farmers' cooperatives are supply and marketing. Supply coops help members with essentials for farming operations including seeds and fuels. They are most useful when farmers need to use large machinery once in a while, in which case the equipment can be shared between all members. Marketing cooperatives help with chores such as packaging, distribution and marketing of final product, aspects of the business farmers are often eager to outsource.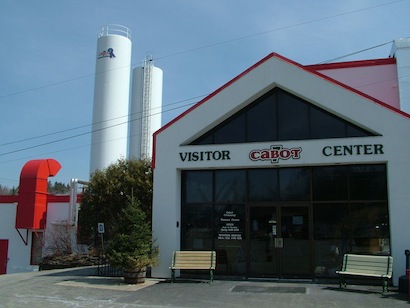 Farmers' cooperatives can pool resources and hire personnel who can spread the marketing message the farmer is looking to convey. Cabot Creamery, a popular dairy cooperative formed from farms in New England and upstate New York is an example of a farmers' coop that has been extremely effective with its messaging promoting the image of the small farmer and principles of sustainability.

Through cooperatives, farmers can:
Strengthen bargaining power (special bargaining coops, whose sole function is to bargain for a fair price on behalf of the farmer, are also popular)
Maintain access to competitive markets
Capitalize on new market opportunities
Obtain needed products and services on a competitive basis
Improve income opportunities
Reduce costs
Manage risk
Cooperatives are owned and governed by members and net income is distributed according to percentage yield put in. For example, if Farmer Brown sends in 10% of the net milk every month, he gets 10% of the revenue collected.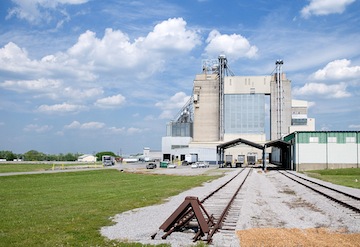 While a cooperative is an attractive proposition, it is not one without challenges. Members must decide and agree upon a large number of parameters beginning from the number of members to include, how to cover shared costs (such as marketing personnel), what constitutes an adequate sale price, how much yield should serve as guarantee etc.

As farming changes, which can be seen by the increasingly popularity of the CSA model (community supported agriculture) which bypasses the markets altogether, coops are being formed to fill new and varying needs.
Guinea Dinguiraye Farmers Cooperative, courtesy of Beka
Cabot Creamery Visitors Center, courtesy of DavidCMoore
Tennessee Farmers Cooperative feedmill, courtesy of Mernestjohnson
Filed under Society and Politics
This "beyond the book article" relates to In Manchuria. It originally ran in March 2015 and has been updated for the February 2016 paperback edition. Go to magazine.
This review is available to non-members for a limited time. For full access become a member today.
Membership Advantages
Reviews
"Beyond the Book" articles
Free books to read and review (US only)
Find books by time period, setting & theme
Read-alike suggestions by book and author
Book club discussions
and much more!
Just $12 for 3 months or $39 for a year.