The Hawala System
This article relates to A Man of Good Hope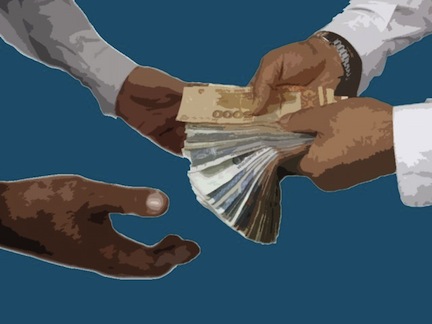 In A Man Of Good Hope, many monetary transactions are carried out by the informal system known as hawala. At its most basic, hawala is a method of money transfer that is used to send remittances without using standard channels such as banks. While the system made headlines shortly after 9-11, where it was alleged that hawala was used to make money transfers to the terrorists (an allegation that was later disproved), hawala has been around since the Middle ages. First developed in India, it is now popular across South Asia and many parts of the Middle East and Africa.

How does a hawala transfer work? For the sake of this tutorial let's assume the following four fictional characters: Vivek Patel, working in the United States, an Hawaladar based in the United States (AH); Ram Patel, Vivek's father in India; and an Indian Hawaladar based in India (IH). If Vivek needed to send money to his father using a hawala transfer, he would approach AH in the United States and pay him the money that is to be sent with details about where it is to be sent and when. AH would then contact his Indian equivalent, Indian Hawaladar, and request that the requisite amount of money be paid to Ram Patel.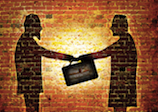 The hawaladars in the two countries might be related by family ties or their relationship might be strictly professional, each keeping a tab on how much is owed and transferred. Hawaladars typically are small business owners with hawala transactions being conducted on the side.

The hawala system is not only much cheaper than the traditional banking route (hawaladars often charge a very small percentage of the money to be transferred), it is also much quicker and allows even those without access to government-issued IDs and banks to send and receive money. Because records of the people who initiated the individual transfers are rarely kept (all that truly matters in the end is that the numbers balance out), the system lends a degree of anonymity to transactions, making them difficult to trace. It is worth adding that hawala is illegal in India and Pakistan, yet it continues to flourish in both countries. It is a perfect vehicle for money laundering as well. The hawala system works on trust and an honor code. Most of the hawaladars are connected by an extensive network and would face serious damage to their business if they didn't honor the transactions.

China has a similar system known as fe-ch'ien (flying money), which is believed to have originated around 800AD when the Tang Dynasty needed to transfer tax revenues to the capital. Merchants traveling treacherous trade routes in ancient times used some form of the system to avoid carrying precious materials susceptible to looting by bandits.

These days, hawala is in the spotlight precisely because of the anonymous nature of the transactions that could be used to funnel money to terrorist causes. The popular television series, Homeland, shows a diamond necklace from Saudi Arabia being sold to a hawala dealer in Washington D.C. who then keeps that necklace and funds a real estate transaction for a terrorist in the area. The extent of the illicit transfers is not yet known but the Department of Treasury has been paying attention. In a report, Hawala and Alternate Remittance Systems, the Department of Treasury noted: "The very features which make hawala attractive to legitimate customers (mainly expatriates remitting money to relatives in their home country) — efficiency, anonymity, and lack of a paper trail — also make the system attractive for the transfer of illicit funds."

A new finance start-up, TransferWise, bears similarities to Hawala. It uses the Internet to not send money across borders, but to match payments with ones going in the opposite direction.
Money passed between hands, courtesy of tribune.com
Hawala illustration, courtesy of www.contrapoints.org
This "beyond the book article" relates to A Man of Good Hope. It originally ran in February 2015 and has been updated for the December 2015 paperback edition.
This review is available to non-members for a limited time. For full access become a member today.
Membership Advantages
Reviews
"Beyond the Book" backstories
Free books to read and review (US only)
Find books by time period, setting & theme
Read-alike suggestions by book and author
Book club discussions
and much more!
Just $10 for 3 months or $35 for a year