From Spy to Author
This article relates to A Spy Among Friends
Several men have worked for the British Intelligence services and have gone on to have successful writing careers.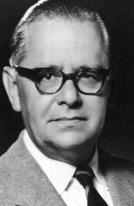 John Michael Ward Bingham, 7th Baron Clanmorris (aka Michael Ward) (1908-1988) was the author of 17 thrillers, detective and spy novels between 1952 and 1982. He was born in Haywards Heath, Sussex, and educated at Cheltenham College before beginning a career as a journalist. It is rumored that during WWII he was on a train when he overheard people talking in German and taking notes on possible munition factories. Pretending to be German, he spoke with them, obtained their names and places of residence and passed the information on to a friend in Intelligence. MI5 recruited him a short time later and he remained a member of that agency for over 30 years. He was rumored to be the famous "Jack King," a super-spy during WWII who convinced Nazi sympathizers that he was secretly with the Gestapo, which enabled him to obtain invaluable information about those working against the war effort in Britain. He met and encouraged John Le Carré during his time with MI5, and was one of two men Le Carré claims to have used as models for his fictional character George Smiley. Bingham's first book, My Name Is Michael Sibley, was published in 1952.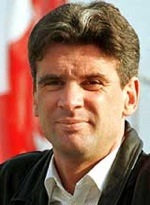 Richard Tomlinson (b. 1963) graduated from the University of Cambridge in 1984 with a First Class honors degree in aeronautical engineering, and went to MIT in the United States during the 1986-87 term on a scholarship. After another scholarship allowed him to spend a year at the University of Buenos Aires (where he became fluent in Spanish) he returned to London, eventually applying to join MI6 in 1991. He worked in the department monitoring Soviet activity as the Cold War was coming to an end, and provided reliable intelligence until he was abruptly fired in 1995. No formal reason was ever provided for his dismissal although it appears he frequently had disagreements with his boss, who stated that he "wasn't a team player," and he also claims to have suffered from depression and PTSD. He tried to take MI6 before an employment tribunal, but the organization applied for and received a public-interest immunity waiver which blocked further action. At about this time he began his book, The Big Breach, a supposedly autobiographical tell-all account of his years at MI6. He showed a seven-page synopsis of the book to a publisher in Australia (where he was living at the time) and it proved revealing enough to have him arrested on violation of the Official Secrets Act when he returned to Britain in 1997. He pleaded guilty and spent 12 months in prison. The book was published in Russian in 2001, and after much legal wrangling in the UK as well. The government confiscated all proceeds from the book sales until 2008, when it released the funds and admitted its actions against Tomlinson were disproportionate. As of 2009, Tomlinson was again permitted to travel freely in the UK. The British government maintains the memoir is mostly fiction, while many organizations hail him as a courageous whistle-blower.


Graham Greene (1904-1991) authored 37 novels, both thrillers such as The Quiet American and literary fiction including The End of the Affair. He was born in Berkhamsted, Hertfordshire, and attended Oxford. He eschewed the values of western civilization — in particular those of Britain and the United States — he joined the Communist Party in the 1920s and approached the German government about spying for them in France. He also offered to write pro-German articles for them in the Oxford paper. He published his first novel, The Man Within, in 1929, and while it gained some acclaim his next several novels flopped, and he was forced to earn his income through freelance journalism and the occasional book or movie review. His sister Elizabeth joined MI6 in 1938 and was made Station Head in Cairo, and she recruited Graham in 1941 in spite of his leftist beliefs; he was sent to Free Town, Sierra Leone during WWII. During this time Kim Philby was both his supervisor and friend, and it's rumored that Greene quit MI6 in 1944 rather than report that Philby was suppressing Greene's reports on anti-German activity in the area. Suspicions about Philby also inspired Greene's novel, The Third Man.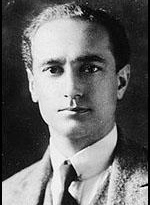 Paul Dukes (1889-1967) was one of the earliest British agents to publish a book. He was born in Bridgewater, Somerset, and educated first at the Caterham School in Surrey and later sent to Russia to study music at the Petrograd Conservatoire. He briefly worked as a language teacher in Riga, Latvia, but later returned to St. Petersburg after being recruited by Tsarist Russians trying to infiltrate the Bolsheviks. In the summer of 1918, British Colonel Frederick Browning proposed that he spy for his country instead, and so he joined the British intelligence community. He became known as the "Man of a Hundred Faces" after it was discovered he used ingenious disguises to gain access to a number of Bolshevik organizations including the Communist Party, the Comintern, and the Cheka (the Soviet political police). He returned to Britain a hero and was knighted by King George V in 1920. He wrote several books and articles, but as an author he's mostly known for his 1922 autobiography, Red Dusk and the Morrow.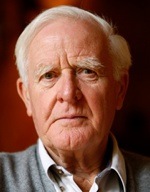 David John Moore Cornwell (aka John le Carré) (b. 1931) has written 23 novels as of 2014, as well as many plays and short stories. He has won multiple awards for his writing, including the 1963 British Crime Writers Association Gold Dagger Award for The Spy Who Came in from the Cold and and Edgar award in 1965 for the same novel. Born in Poole, Dorset, he studied at Bern and Oxford and graduated from Oxford in 1956 with a First Class honors Bachelor of Arts degree. He taught French and German for two years at Eton before entering the British Foreign Service. He transferred to MI6 in 1960, and was sent to Germany undercover as a second secretary and later as a political consul, during which time by his own account he conducted interrogations, tapped phone lines and participated in sanctioned break-ins. His first novel, Call for the Dead, was published in 1961 and introduced George Smiley, who would be featured in many of le Carré's subsequent works. Le Carré retired in 1964 to write full time. During his tenure at MI6, le Carré studied under Kim Philby. Le Carré's character George Smiley tracks a fictional version of Philby in Tinker, Tailor, Soldier, Spy.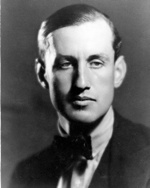 Ian Fleming (1908–1964) was arguably the most well-known of the spies who turned author. Born in London's Mayfair district into a wealthy family, Fleming led an extremely dissolute lifestyle, attending (and being asked to leave) several educational institutions. He was a womanizer, a gambler, and not one to bow to authority. He traveled extensively but never settled down until 1939, when he became an employee of the British Foreign Office sent to Russia under cover as a reporter for The Times. While there, he was recruited by Rear Admiral John Godfrey, the director of Naval Intelligence, to be his personal assistant, and it is in this role that Fleming obtained the material he later used in his novels. Godfrey was a difficult person and consequently other agencies preferred dealing with his assistant; As shown in the novel, Too Bad To Die, Fleming became the liaison between the head of Naval Intelligence and agencies such as the SIS, the Joint Intelligence Committee and the Prime Minister's office. He was responsible for some of the more outlandish ideas for deceiving the Germans, including a plan to drop a corpse with falsified intelligence information into the ocean to be found by them – which became the basis for the successful British "Operation Mincemeat." He also helped flesh out the blueprint for the United States intelligence department that would eventually become the CIA. He returned to Britain and wrote his first book, Casino Royale, which was published in 1952. Fleming went on to author a total of 14 books based on the character James Bond, and also the novel Chitty-Chitty-Bang-Bang, on which the popular movie is based.

Also of interest "An Unlikely Trio of Spies."
Picture of John Michael Ward Bingham from author website
Picture of Richard Tomlinson from HenryMakow.com
Picture of Graham Greene from Graham Greene festival
Picture of Paul Dukes from Spartacus Educational
Picture of John le Carré from crimefictionlover.com
Picture of Ian Fleming from author website

Filed under Books and Authors
This "beyond the book article" relates to A Spy Among Friends. It originally ran in August 2014 and has been updated for the May 2015 paperback edition. Go to magazine.
This review is available to non-members for a limited time. For full access become a member today.
Membership Advantages
Reviews
"Beyond the Book" articles
Free books to read and review (US only)
Find books by time period, setting & theme
Read-alike suggestions by book and author
Book club discussions
and much more!
Just $45 for 12 months or $15 for 3 months.