Both my grandmothers served in the United States army during World War I. Like Lauren (the protagonist in Be Safe I Love You, a veteran soldier who has served in Iraq), they enlisted in order to seek a better future than offered in their small hometowns. They were among more than 20,000 nurses serving in the United States and overseas between the years of 1917-1918.

American women have long had a role in the military, beginning with the Revolutionary War in 1775, when they worked as nurses, water bearers, cooks, laundresses and saboteurs. They even dressed as men to fight alongside them in the Civil War.

After the support of army nurses during the Spanish-American war the Army Nurse Corps was founded in 1901 with the Navy Nurse Corps following in 1908.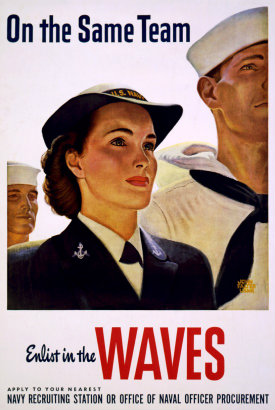 During World War II more than 150,000 women served in the Women's Army Corps. Women Airforce Service Pilots flew as civil service pilots. In addition, the Navy recruited women into their WAVES (Women Accepted for Volunteer ...