In Red Now and Laters, there are several references to zydeco, a type of music descended from Louisiana Creoles.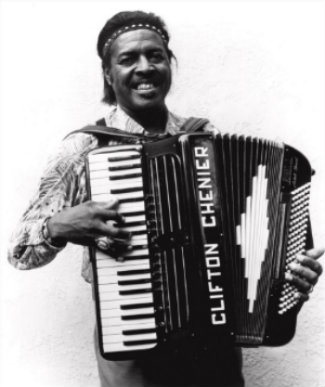 The commonly accepted explanation for the word "zydeco" is that it comes from the old Creole adage, "Les haricots ne sont pas sales," meaning literally "the beans aren't salty," a lamentation that times are hard when you can't even have salt for your beans. The saying can be found in many Creole songs, and when pronounced in Louisiana Creole sounds like,"leh-zy-deco nuh sonh par salay" It officially began to be called zydeco when Creole musician Clifton Chenier defined his own music as such.

Chenier (pronounced shen-eer to rhyme with veneer) identified with the blues over traditional French music, adopting the keyboard accordion instead of the commonly used Cajun accordion (aka squeezebox) that uses buttons in place of keys. Widely referred to as the "King of Zydeco," Chenier is credited as being the progenitor of the genre, and with inventing the musical ...