If you've always been wowed by azaleas, which feature in Mister Owita's Guide to Gardening, here are some fun facts.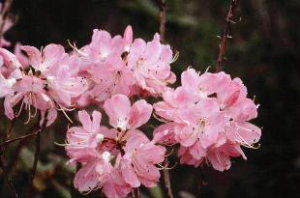 Azaleas, members of the genus Rhodondendron, can be found all around the world. There are deciduous azaleas with origins in North America; evergreen varieties from Japan, Korea, China, and Taiwan, and a whole host of hybrid crosses from some of these same countries. The Royal Horticultural Society, based in London, has an International Rhododendron Registry that lists over 800 species of azaleas.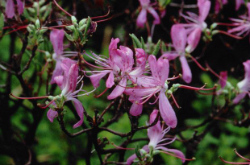 There are 17 azaleas native to North America. R. vaseyi (the R stands for Rhododendron), which has pink to white flowers, can be found mostly in four mountainous North Carolina counties. R. canadense was described by famed botanist Carl Linnaeus in 1762 as a low shrub, and is found in swamps and along the banks of streams from Canada down to Pennsylvania. R. flammeum is orange to deep red, and is tolerant of heat in the Piedmont region of South Carolina and Georgia...