Seek What Hides: The Shadow
This article relates to Hyde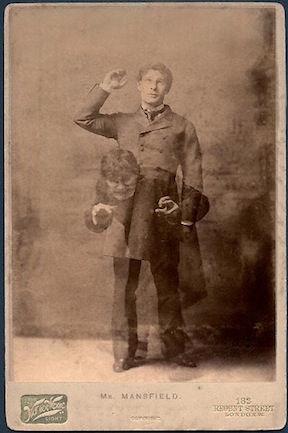 Robert Louis Stevenson's The Strange Case of Doctor Jekyll and Mr. Hyde and Daniel Levine's Hyde deal with the experience of fragmentation or alienation in our human experience. This is not a new insight, but one that has baffled humanity for millennia. Plato saw two worlds - one ideal, good, and true, and the other material, limiting, and ultimately false. Paul, in his letter to the Romans, speaks of what he feels to be two persons struggling within: "What I don't understand about myself is that I decide one way, but then I act another, doing things I absolutely despise." (Romans 7:15 MSG) The search for one's true self has pervaded literature, both in the East and West. In the Western tradition, the answer to the haunting question "who am I?" creates Oedipus's tragic awakening and Dante's journey through the whole human psyche. Shakespeare's characters, from Hamlet to Macbeth and Lear, search for some authentic self in the midst of darkness and confusion. This search for wholeness continues to drive literature in the 21st century.

In the 20th century, Carl Jung addressed what came to be called the "shadow" self, that which we keep hidden even from ourselves and which we must integrate if we are to become whole - or, in Jung's words, if we are to achieve individuation. For Jung, from The Integration of the Personality, "...in its deepest sense, the shadow is the invisible saurian tail that still drags behind [us]..." In A Little Book on the Human Shadow, Robert Bly describes the shadow as a bag that we lug along, into which we throw all that is "unacceptable," as defined by our parents, a church, our culture, or perhaps by ourselves. After a time, the bag gets large and heavy, and our compensation for it leads to physical, physiological, and mental disturbances or anxieties associated with neurosis. So whether we imagine the shadow as Jung's saurian tail or as Bly's bag, it points to what limits our lives and dreams, what restricts our imagination, and what impedes our joyful realization of our true self.

This search for the shadow self gave birth to the flourishing of outstanding women's literature as Lorelei Cederstrom describes in her 2002 work, Jungian Archetypes in 20th Century Women's Fiction: The Persona, the Shadow, the Animus, and the Self. In Jungian terms, the anima is the feminine dimension of the masculine, and the animus the masculine dimension of the feminine. It's important to realize that this does not necessarily follow gender lines, so the anima/animus and the feminine/masculine are not to be confused with biological gender. However, in many cultures, the animus is often repressed in women, as the anima is in men, which leads to stereotypes and many one-dimensional personalities. Like the yin and the yang of the tai-chi symbol, a whole person is one who has integrated both into him or herself. The search for wholeness in women's lives has been central to the work of Toni Morrison, Amy Tan, A.S. Byatt, Erica Jong, Doris Lessing, and Margaret Atwood among many others.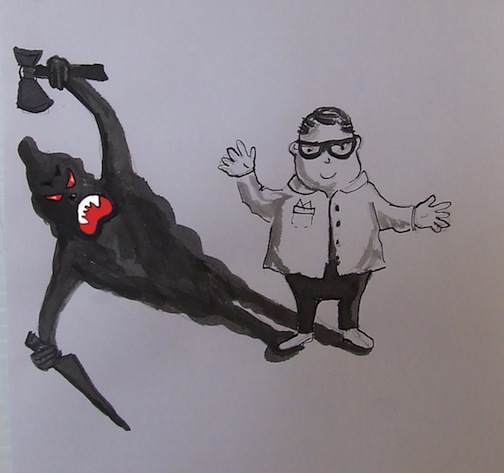 For example, Amy Tan's works from The Joy Luck Club to the recent Valley of Amazement describe the struggle for women to find their voices in patriarchal cultures and to realize that "we are descended from incredibly fierce women." Voice, then, is the repressed shadow part of self. Jodi Picoult, another contemporary woman author, explores the depths of both men and women in their struggle to fit in and to be authentic at the same time. In My Sister's Keeper, she takes us into the life of a young woman who seems to have no identity or personal value since she was conceived as a source of organs for her older sister suffering from leukemia. In The Story Teller, Picoult takes us into the mind and soul of a man who seeks forgiveness for what may be unforgiveable, because those from whom such forgiveness could come are already dead from his actions. Here is another embodiment of Jung's shadow.

Of course male writers write about the shadow as well. Jonathan Franzen explores the male and female, both alone and in relationship, in Corrections and Freedom as he examines the polarities of loyalty and betrayal, freedom and control, and love and contempt in families, among couples, and even within individuals. Bernard Malamud resurrects the myth of the wounded Fisher King from the Arthurian legends in The Natural, in which a failing team led by a "cursed" manager is healed by the appearance of a near magical figure in Roy Hobbs, the Parsifal of the story.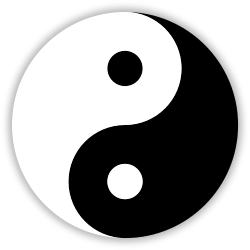 I believe that women like Jodi Picoult, Jane Smiley, and Leslie Marmon Silko have written more insightful accounts of men than have most men. The reason for this seems to be what psychologist and writer Anne Wilson Schaef calls the White Male System – a society in which white males still hold much of the power, influence and control and then project their shadows onto women, other men who are not part of the inner circle, and even nations and their leaders who do not embody the values of the White Male System. Often men don't see this power system. This is not unusual, being inside of something can preclude seeing it clearly, and so women have historically been the torchbearers, bringing light to the shadows.

Levine, Silko, Picoult, and our other significant writers shine that light on this deep divide within individuals, in relationships, and in whole societies. Their literature holds a map for us, and for the integration of the shadow and the development of the true self. They make it possible for us to become aware of our blindness and give us hope that we can heal the division and create wholeness.
Image of Richard Mansfield best known for his roles as Jekyll and Hyde, taken byHenry Van der Weyde
Image of Jungian's Shadow by illustrator Janet Trotta
Image of Yin/Yang symbol, credit to Klem
Filed under Books and Authors
This "beyond the book article" relates to Hyde. It originally ran in April 2014 and has been updated for the April 2015 paperback edition. Go to magazine.
This review is available to non-members for a limited time. For full access become a member today.
Membership Advantages
Reviews
"Beyond the Book" articles
Free books to read and review (US only)
Find books by time period, setting & theme
Read-alike suggestions by book and author
Book club discussions
and much more!
Just $45 for 12 months or $15 for 3 months.