Because the Boston Harbor cleanup required work underwater, a team of commercial divers was brought in. Trapped Under the Sea focuses primarily on these divers and the disastrous project that lead to two deaths.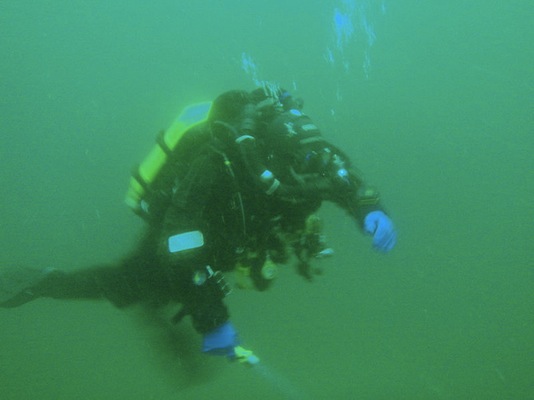 Commercial diving includes both offshore and inland projects. Much offshore diving is connected with the oil industry, with divers working from rigs stationed offshore. Inland diving involves engineering projects - the building and maintenance of dams, bridges - in rivers and lakes etc. Welding and other construction work is pretty common in all kinds of commercial diving projects.

Since commercial diving involves working deep under water (even up to depths of 1,000 feet) specialized equipment is par for the course. A wet suit maintains insulation through layers of neoprene but as the name implies, makes the diver wet. A dry suit achieves insulation by allowing the diver to wear specialized warm clothing underneath; while a hot suit, (which is similar to a wet suit, ...