Was Jesus Bipolar?
This article relates to The Good Luck of Right Now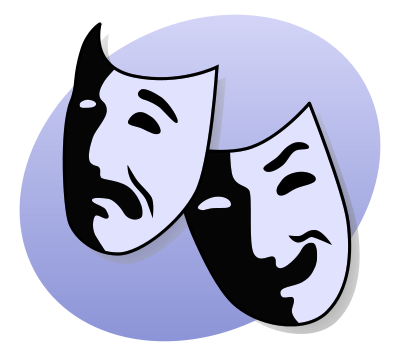 In The Good Luck of Right Now, the priest, Father McNamee, is bipolar and chooses to live with it free of medication. "You know Jesus was most likely bipolar...what if Jesus had been medicated?" he says.

According the National Institute of Health (NIH), Mental Health website, "Bipolar disorder, formerly known as manic-depression, is a serious brain illness. People with bipolar disorder go through unusual mood changes. Sometimes they feel very happy and "up," and are much more active than usual. This is called mania. Other times they will feel very sad and "down," and are much less active - depression.

According to the NIH, people with bipolar disorder are often very hard to diagnose since they exhibit other health issues such as drug and/or alcohol addiction, gambling or other reckless behaviors. Additionally, families often fail to recognize clinical symptoms. Instead they will write off a person's behavior as "quirky," "undependable," or they say the person is, "just like Uncle Ralph." Friends or coworkers might see someone with bipolar disorder irregularly and thus assume that their exaggeratedly upbeat or moody friend is always like that. Particularly if a person chooses to isolate him/herself during bouts of depression – which is not uncommon - others only see their "happy" side. Self-medicating with drugs or alcohol can also conceal the clinical symptoms so even doctors can either miss or misdiagnose the core problem.

Estimates suggest that as many as 25 percent of people in the world have a mental health illness, but less than four percent are likely to have clinical bipolar disorder. Both men and women are equally susceptible, but women seem to show more erratic behavior. Onset is usually in one's late teens or early twenties. About half of people who have the disorder also have a blood relative who has/had it too. The disorder does not confine itself to any particular culture, sharing itself about equally across the globe. Rates are the same whether in Indonesia or Indiana, according to Dr Gary Sachs, Director Bipolar Research Program, Massachusetts General Hospital.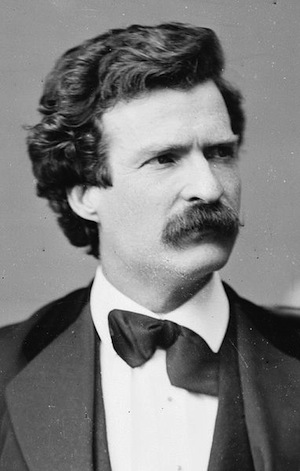 Likewise bipolar disorder is an equal opportunity employment illness. Everyone is fair game, from actors to accountants, politicians to religious leaders and street cleaners. Indeed some of the world's greatest innovators and creators have been bipolar. Mozart, Beethoven, Mark Twain and Winston Churchill, were all either diagnosed or are thought to have had bipolar disorder. Some theorize that even Moses and other biblical figures might have been mentally ill. And, as The Good Luck of Right Now's Father McNamee points out, even Jesus Christ could be counted in that group. Historical accounts reveal behaviors that, from a purely clinical perspective, could be said to support a bipolar diagnosis. In Mark 3:21 Jesus' family accuses him of being out of his mind. Immediately following this, in v.22, the scribes accuse him of being possessed by the devil. Both accusations are similar. In the ancient world, one who had a mental illness was commonly thought to be possessed by a devil. Also, after Jesus was baptized by John he heard a voice from the Heavens saying 'This is my son.' Hearing voices is a symptom of bipolar disorder, especially voices that talk to the person about being special. These are two of the many examples people have found that suggest the possibility that Jesus could have been bipolar.
Image of comedy and tragedy masks from Wikipedia.
Photograph of Mark Twain by Matthew Brady
Baptism of Jesus by John the Baptist by Francesco Albani.
Filed under Medicine, Science and Tech
This "beyond the book article" relates to The Good Luck of Right Now. It originally ran in March 2014 and has been updated for the February 2015 paperback edition. Go to magazine.
This review is available to non-members for a limited time. For full access become a member today.
Membership Advantages
Reviews
"Beyond the Book" articles
Free books to read and review (US only)
Find books by time period, setting & theme
Read-alike suggestions by book and author
Book club discussions
and much more!
Just $45 for 12 months or $15 for 3 months.