The Constellations
This article relates to The Book of Heaven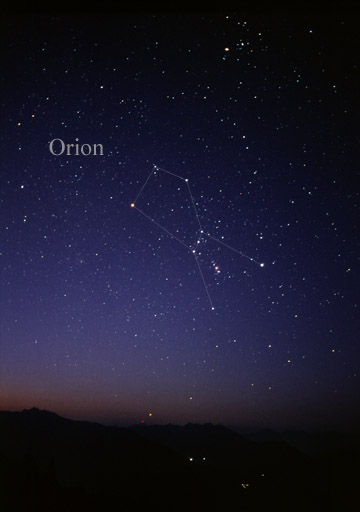 There are currently eighty-eight officially recognized and named constellations. According to one astronomy website there are, "14 men and women, 9 birds, two insects, 19 land animals, 10 water creatures, two centaurs, one head of hair, a serpent, a dragon, a flying horse, a river and 29 inanimate objects." (Some constellations include more than one creature which is why there are 90 creatures but only 88 constellations.) Included among them are the familiar constellations: Orion, Ursa Major, Ursa Minor, Cassiopeia and the signs of the Zodiac. But over the millennia and across cultures there have been hundreds, probably thousands, more, depending on who was connecting the heavenly dots and why. Assigning names and significance to the stars in the heavens is a practice that predates recorded history.

Even before humans could record stories in writing, they superstitiously looked to the skies for guidance. Those first guiding messages came in the form of direction from gods, or other supernatural beings who looked down upon the land. By virtue of their celestial position, early humans imbued the stars with super powers. This made perfect sense - although they changed from one season to the next, stars were ever-present, never seeming to die. Their light never thoroughly extinguished, unlike humans whose lives were extinguished often with no rhyme, rhythm or reason.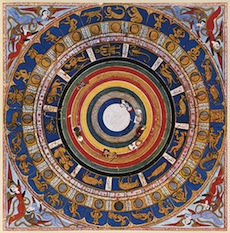 Then farmers discovered that certain stars in their so-named constellations could inform planting seasons. Scientifically minded agrarians set their agricultural clocks by the appearance or location of certain celestial figures. They learned to distinguish between the time to plant beans and the time to plant tender lettuce. Year after year, season to growing season, they used the magical stars to improve crop yield, to divinely protect certain crops from being planted too early or late to survive. This method of making sense of their world and creating order out of an otherwise chaotic existence was a boon and furthered the advance of body, mind and spirit.

Every nation and culture divined its own pictures from the relationships among certain consistently visible stars, moons and planets. The Babylonians, the Greeks, the Romans, Aztecs, Macedonians and Egyptians all gazed at the same stars, and each had its own variation on how the dots connected. But in 150 AD Greek scientist Ptolemy penned his interpretation of the heavens in a tome called The Almagest. This first astronomical manual consisted of 13 books that covered all known information about the stars, constellations, moons and planets. It was such a thoughtful effort, chockablock with so much information, that it was used by scholars across much of the known world into the next millennium.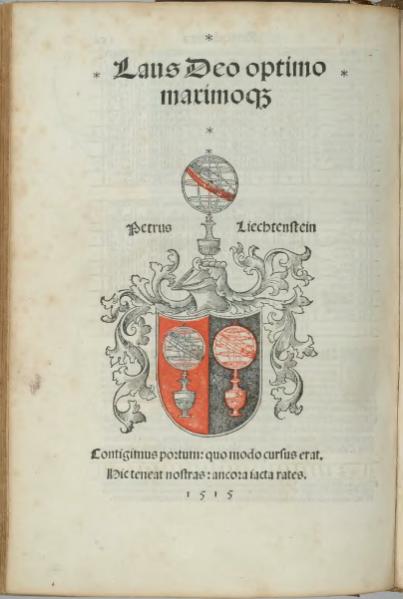 Finally, once certain constellations were standardized, humans could take to the seas more confidently. Blazing new trade routes and exploring new continents was made immeasurably easier by relying on the stars as navigational tools.

In Patricia Storace's The Book of Heaven, Eve becomes privy to a number of previously unknown constellations. Only poetic license permits such inventions since: "At its first meeting in 1922, the International Astronomical Union (IAU), astronomy's governing body which is responsible, among other things, for assigning names to celestial objects and features on those objects, officially adopted the list of 88 constellations that we use today. Definitive boundaries between constellations, which extend out beyond the star figures, were set in 1930, so that every star, nebula, or galaxy, no matter how faint, now lies within the limits of one constellation. For today's astronomer, constellations refer not so much to the patterns of stars, but to precisely defined areas of the sky."
Photograph of Orion as seen by the naked eye (lines added) by Till Credner.
Celestial map from 1583 Zubdat-al Tawarikh, from the Ottoman era, created by the Painters of Sultan Murad III.
Cover of The Almagest by Greek scientist Ptolemy
This "beyond the book article" relates to The Book of Heaven. It originally ran in March 2014 and has been updated for the November 2014 paperback edition.
This review is available to non-members for a limited time. For full access become a member today.
Membership Advantages
Reviews
"Beyond the Book" backstories
Free books to read and review (US only)
Find books by time period, setting & theme
Read-alike suggestions by book and author
Book club discussions
and much more!
Just $10 for 3 months or $35 for a year