Beyond the Book:
Six Authors and Alcohol
Olivia Laing's second book, The Trip to Echo Spring explores the lives of six twentieth century American authors who all coped with alcoholism in their lives and careers. Some information about each of these troubled, talented men:

F. Scott Fitzerald (1896 - 1940)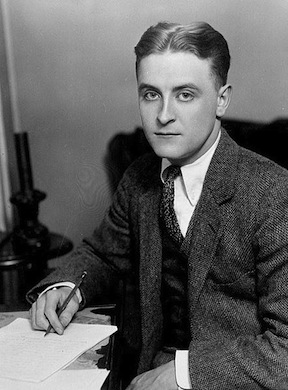 Fitzgerald is best known as a novelist who portrayed, and indeed coined the term, the Jazz Age. He also wrote short stories, plays and screenplays. His most famous novel is The Great Gatsby, which was given the modern Hollywood treatment in the 2013 film of the same name. Fitzgerald's drinking problems were fairly well known during his career and may have contributed to some reviewers not taking his work as seriously as he hoped. He died of a heart attack at age 44, eight years before his mentally ill wife, Zelda, died in a fire at the hospital where she lived. Esteem for Fitzgerald's work began to grow in the 1960s and has increased steadily since.

Ernest Hemingway (1899 - 1961)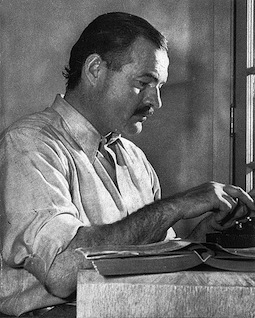 Hemingway's writing is blunt, simple and celebrates the strength of the individual. In his personal life, Hemingway thrived on outdoor sport and adventure, and his writing also reflects these passions. Hemingway was wounded as a result of his volunteer ambulance service in Italy in World War I. His most heralded works include The Sun Also Rises, For Whom the Bell Tolls and The Old Man and the Sea. Hemingway won the Pulitzer Prize for The Old Man and the Sea and also received the Nobel Prize for Literature. Between the 1930s and his death, Hemingway maintained homes in Key West, Cuba and Idaho. After decades of hard drinking and wrestling with his father's 1928 suicide, Hemingway also committed suicide near his Idaho home in 1961.

Tennessee Williams (1911 - 1983)

Williams is best known as a playwright, though he also penned short stories, poetry and novels. His two most famous plays are The Glass Menagerie and A Streetcar Named Desire. Williams' personal life, including struggles related to his childhood and homosexual orientation, is quite clearly woven into his theatrical works. The geographic focus of his work was most often the American South. Born Thomas Lanier Williams, he changed his name to Tennessee around the close of the 1930s. Williams died at age 71 alone in his suite at the Elysee Hotel in NYC, where he lived for fifteen years. Due to Williams' struggle with alcoholism and prescription drug dependence, the official cause of death – choking – has been disputed.

John Berryman (1914 - 1972)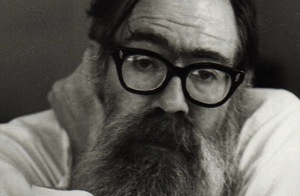 Berryman was a poet and sometime English professor. He received the Pulitzer Prize in 1965 for the poetry collection 77 Dream Songs and the National Book Award in 1969 for the collection His Toy, His Dream, His Rest. Like Hemingway, his life and some of his work was heavily influenced by the suicide of his father (during Berryman's childhood). In his most well known collection, The Dream Songs, he clearly reflects on this tragic loss. Berryman long struggled with both depression and alcoholism. In 1972, he committed suicide by jumping off a bridge in Minneapolis.

John Cheever (1912 - 1982)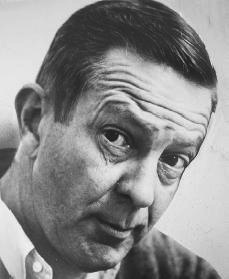 Cheever was most successful as a short story writer. He also penned six novels during his career. The bulk of Cheever's stories were published in The New Yorker. His recurring theme was suburbia and its discontents. Cheever and John Carver shared visiting lecturer roles at the Iowa Writer's Worshop in 1973, although they admittedly did little teaching and mostly spent their time drinking together. Cheever often blamed his alcohol use on marital difficulties and consulted numerous psychiatrists over the years, looking for help or perhaps validation. He made several attempts to stop drinking and was successful late in life, seven years before he died from cancer.

Raymond Carver (1938 - 1988)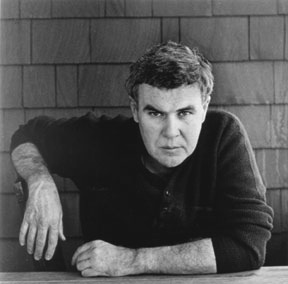 Carver was a poet and a very talented short story writer. His tales typically focus on everyday people in the American Northwest. Like his friend Cheever, Carver overcame his alcohol addiction and continued his writing career as a sober man. With support from Alcoholics Anonymous, he became sober in 1977 and maintained this until his death ten years later from lung cancer. Carver's writing style was often compared to Hemingway's by reviewers. His final short story collection, Where I'm Calling From, was released the year of his death and was nominated for the Pulitzer Prize.


Photograph of F. Sccott Fitzgerald from Worlds Work
Photograph of Ernest Hemingway by Lloyd Arnold
Photograph of Tennessee Williams by Orland Fernandez, World Telegram staff photographer
Photograph of John Berryman by Jerry Bauer
Photograph of John Cheever from US Library of Congress
Photograph of Raymond Carver from Wikimedia Commons
This article was originally published in February 2014, and has been updated for the October 2014 paperback release. Click here to go to this issue.
This article is available to non-members for a limited time. You can also read these articles for free. For full access, become a member today.
Membership Advantages
Reviews
"Beyond the Book" backstories
Free books to read and review (US only)
Find books by time period, setting & theme
Read-alike suggestions by book and author
Book club discussions
and much more!
Just $10 for 3 months or $35 for a year