The little-known Solomon Islands are a particularly unusual frame of reference for a work of contemporary fiction. By contrasting New England and Oceania, The Bird Skinner sheds light on a fairly obscure culture.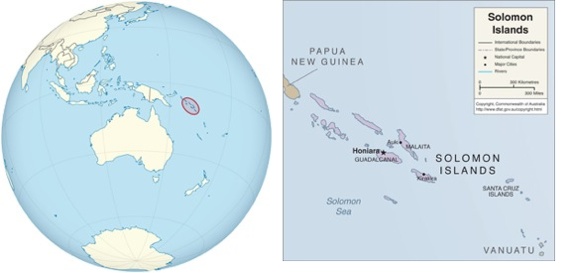 The Solomon Islands is an archipelago of about 900 islands located in Melanesia, a subregion of Oceania in the western Pacific. Most of the islands are mountainous due to volcanic activity, others are often tiny low lying sandy atolls. The closest land masses are Papua New Guinea and Australia to the west. It is believed that Papuans first settled on the Solomon Islands about 30,000 years ago. A new round of immigration from Southeast Asia in the 5th century BCE brought new languages as well as agricultural and boat-building innovations. Archaeological evidence only goes back about as far as the 13th century CE, with notable fortresses and shrines including those at the Nusa Roviana headhunters' hill fort.

European explorers first reached the country in 1568, when ...