"And all the stars were crashing round / As I lay eyes on what I'd found." The epigraph to Patrick Ness's novel comes from The Decemberists' 2006 album also entitled The Crane Wife. Clearly artists of all sorts have been inspired by the Japanese folktale on which Ness's novel is very broadly based.

The legend, known as Tsuru no ongaeshi, tells of a young man who rescues a crane that has been injured by a hunter's arrow. Later that day, the young man is surprised by a beautiful young woman on his doorstep, who introduces herself as his wife. Admitting that he is poor and cannot support a wife, the young man is surprised to discover that the mysterious woman can support their new family by creating beautiful weavings that sell for a high price. The only condition is that the man is never to watch his wife create her artwork.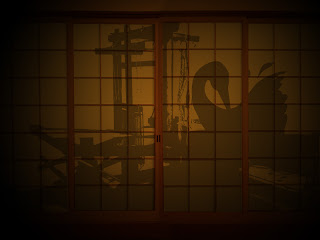 But curiosity overcomes him and, in a moment of weakness, he enters her weaving room, only to find the crane he saved, weaving cloth by plucking out her ...