One of the subjects raised often throughout The Lion Seeker is the difficulty Jews faced leaving Europe as WWII ramped up. The voyage of the MS St. Louis, sometimes referred to as "The Voyage of the Damned," is referenced in passing.

After Kristallnacht – "The Night of Broken Glass" – on November 9-10, 1938, many Jews started taking steps to leave Germany for other, safer countries. One such attempt occurred when the Hamburg-based MS St. Louis set sail on May 13, 1939 with 937 mostly Jewish German refugees aboard, headed for sanctuary in Cuba.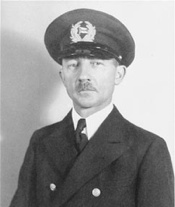 The passengers celebrated when the boat left German waters. The captain, Gustav Schröder (1885-1959) insisted that the Jews be treated as any other tourists aboard would be, and consequently they were afforded respect throughout the voyage. They were given good food, entertainment and religious services on Friday evenings. A full-time nursemaid was even provided for the Jewish children aboard. In the words of Lothar ...