Beyond the Book:
Two Post-Apocolyptic Novels Set Outside of the US
After I finished reading The Last Man Standing, I became curious about post-apocalyptic novels written by authors from countries outside of the United States. A rather lengthy and frustrating Internet search led me to science fiction conventions around the world, prizes awarded, and books that have been translated into English. It also brought up the question of the difference between the post-apocalyptic and dystopian genres.

Earlier this year, BookBrowse reviewer Cindy Anderson wrote about Dystopian Fiction in the Beyond The Book feature for Kat Zhang's What's Left of Me. Briefly the difference is that dystopian literature deals with worlds that are the very opposite of utopias, while post-apocalyptic books imagine the world after a devastating occurrence. As with many genres, there is considerable overlap between the two, for example, many, but not all, post-apocalyptic novels have dystopian settings.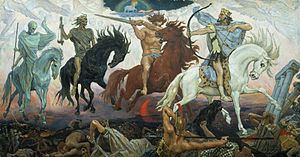 The word apocalypse literally means "uncovering", a time when something that was hidden is now revealed. In many Western religious traditions it is expected that there will be a period of violent upheaval before the end of the world. Most readers will be familiar with the Christian Book of Revelations, also known as The Apocalypse of John. It paints a picture of an end time in which a series of catastrophic natural disasters will be followed by the judgment of God, when the wicked will be punished and the good will be saved. Although the word apocalyptic has its roots in the Book of Revelations, the concept of an end time is found in many cultures, both ancient and modern. For example The Epic of Gilgamesh, one of the earliest surviving works of literature (some of it dating back almost 4000 years), contains references to apocalyptic events. In recent times apocalyptic scenarios have proved to be fertile ground for many science-fiction writers who create worlds that do not necessarily have religious overtones.

Of course, if the world came to an end after an apocalypse, there would be no need to write about it. It would appear, though, that along with the difficulty of imagining the end of time, comes the hope that life will go on somehow. Writers are imaginative and hopeful — it was inevitable that the post-apocalyptic genre would evolve. Mary Shelley's 1826 novel, The Last Man, is considered to be the first work of modern apocalyptic fiction.

I wondered if authors from different countries would present unique viewpoints on the apocalypse. I looked for books from countries that have undergone upheaval in recent times and found, after a lengthy search, one each from Egypt and Russia.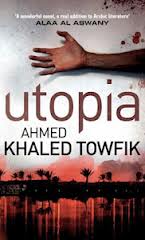 Utopia by Egyptian author Ahmed Khaled Towfik, originally written in Arabic, offers a chilling vision of a future Egypt. Israel has built its own version of the Suez Canal and the Middle East's petroleum reserves have become worthless after the U.S. invention of a new super-fuel. The privileged few live in a walled city protected by USA mercenaries, while those living outside Utopia have sunk into bestiality. Hunger, disease and violence have become the norm. The hero of the story attempts to bridge the gap between Utopia, where the wealthy live, and the rest of this broken society.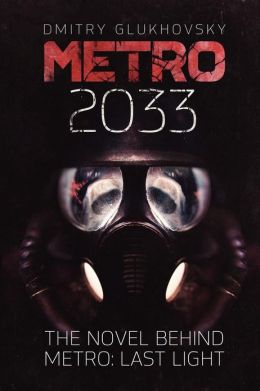 Set in the shattered subway of a post apocalyptic Moscow, Metro 2033, by Russian author Dmitry Glukhovsky is a story of intensive underground survival. In 2013 the world was devastated by an apocalyptic event, annihilating almost all mankind and turning the earth's surface into a poisonous wasteland. The year is now 2033. An entire generation has been born and raised underground, and their besieged Metro Station-Cities struggle for survival, with each other, and the mutant horrors that await outside. In this story all of the survivors are in desperate conditions and must band together if life is to go on above ground.

It would seem that post-apocalyptic fiction is mostly likely to be written where a country has achieved a high level of development in terms of civilization or power in the world. As an old American idiom goes, the bigger they are, the harder they fall. Reading such fiction from various regions of the world can provide insight into the nature of what was lost there, as well as a look at societies' possible reactions to catastrophe. In general, though, by looking to the future, post-apocalyptic fiction offers a perspective on society as it stands today. For instance, a number of reviewers comment that Utopia can help the reader understand recent events in Egypt, most particularly the "Arab Spring." By exploring a trajectory that moves beyond today; by pushing boundaries, societal rules and law, this genre can comment directly on what we face right now.
First image of Four Horsemen of the Apocalypse, an 1887 painting by Victor Vasnetsov.
This article was originally published in November 2013, and has been updated for the October 2014 paperback release. Click here to go to this issue.
This article is available to non-members for a limited time. You can also read these articles for free. For full access, become a member today.
Membership Advantages
Reviews
"Beyond the Book" backstories
Free books to read and review (US only)
Find books by time period, setting & theme
Read-alike suggestions by book and author
Book club discussions
and much more!
Just $10 for 3 months or $35 for a year