In The Woman Who Lost Her Soul, you can see the United States' complex diplomatic and espionage mechanisms at work. As the cliché goes, freedom is expensive. The vastness of this network is complemented by a parallel one, the U.S. Military-Industrial Complex, a term coined by President Eisenhower to cover the many industries, lobbyists and other interests who benefit from the spending might of the American military.

During World War II, industries working toward providing goods for the war in the United States flourished. It is no secret why the economy was vibrant - a lot of goods were necessary to keep the war effort fueled. But once the war was over, the armaments industry and its associated offshoots weren't dialed down much. President Eisenhower cautioned against the scale of these new systems and the need to keep them stoked: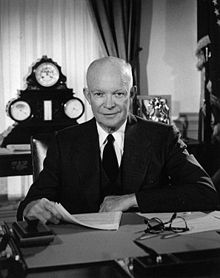 Our military organization today bears little relation to that known by any of my predecessors in peacetime, or indeed by the fighting men of ...