The U.S. Military-Industrial Complex
This article relates to The Woman Who Lost Her Soul
In The Woman Who Lost Her Soul, you can see the United States' complex diplomatic and espionage mechanisms at work. As the cliché goes, freedom is expensive. The vastness of this network is complemented by a parallel one, the U.S. Military-Industrial Complex, a term coined by President Eisenhower to cover the many industries, lobbyists and other interests who benefit from the spending might of the American military.

During World War II, industries working toward providing goods for the war in the United States flourished. It is no secret why the economy was vibrant - a lot of goods were necessary to keep the war effort fueled. But once the war was over, the armaments industry and its associated offshoots weren't dialed down much. President Eisenhower cautioned against the scale of these new systems and the need to keep them stoked: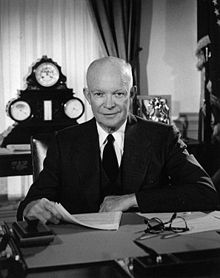 Our military organization today bears little relation to that known by any of my predecessors in peacetime, or indeed by the fighting men of World War II or Korea. Until the latest of our world conflicts, the United States had no armaments industry. American makers of plowshares could, with time and as required, make swords as well. But now we can no longer risk emergency improvisation of national defense; we have been compelled to create a permanent armaments industry of vast proportions. Added to this, three and a half million men and women are directly engaged in the defense establishment. We annually spend on military security more than the net income of all United States corporations. This conjunction of an immense military establishment and a large arms industry is new in the American experience. The total influence - economic, political, even spiritual - is felt in every city, every State house, every office of the Federal government. We recognize the imperative need for this development. Yet we must not fail to comprehend its grave implications. Our toil, resources and livelihood are all involved; so is the very structure of our society. In the councils of government, we must guard against the acquisition of unwarranted influence, whether sought or unsought, by the military-industrial complex. The potential for the disastrous rise of misplaced power exists and will persist.
Despite these words of caution, the long arm of the military has found ways to keep and even strengthen its alliance with industry. Large companies such as Raytheon and Boeing depend on hefty contracts from the military to help their bottom line - while these contracts might have decreased and fluctuated from time to time, changing technology has ensured that new kinds of industry rise up to meet the military's needs.

This military-industry complex gets its chow not just from U.S. military spending but by exporting its arms and know-how across the world. In 2012, the U.S. delivered more than $46 billion in foreign arms sales - large portions of these to countries where the United States has recently staged military interventions. For example, in late 2011, the Obama administration had expressed an intent to sell nearly $11 billion in arms to Iraq.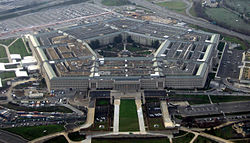 The attacks of 9/11 have only served to fuel more growth in this military-industrial complex. In an exhaustively researched investigation labeled "Top Secret America," The Washington Post reported that "the top-secret world the government created in response to the terrorist attacks of Sept. 11, 2001, has become so large, so unwieldy and so secretive that no one knows how much money it costs, how many people it employs, how many programs exist within it or exactly how many agencies do the same work." A few quick statements from the investigation are mind-boggling:
Some 1,271 government organizations and 1,931 private companies work on programs related to counterterrorism, homeland security and intelligence in about 10,000 locations across the United States.
An estimated 854,000 people, nearly 1.5 times as many people as live in Washington, D.C., hold top-secret security clearances.
In Washington and the surrounding area, 33 building complexes for top-secret intelligence work are under construction or have been built since September 2001. Together they occupy the equivalent of almost three Pentagons or 22 U.S. Capitol buildings - about 17 million square feet of space.
U.S. defense spending dwarfs that of other countries. 2011 numbers indicate U.S. spending at almost $700 billion - more than the next nine biggest spending countries combined. China ranks at #2, spending a mere $120 billion. Despite the unease which these spending programs generate, it can't be denied that some major advances in science have been the products of this intensive military spending. It is at DARPA (Defense Advanced Research Projects Agency), the research wing of the military, that the beginnings of what later grew to be the World Wide Web, was conceived. Similarly, modern-day GPS systems owe their start to parallel satellite systems developed for the military.
First image of Dwight D. Eisenhower credited to Wikipedia Commons
Second image of The Pentagon credited to David. B. Gleason
Filed under Society and Politics
This "beyond the book article" relates to The Woman Who Lost Her Soul. It originally ran in November 2013 and has been updated for the July 2014 paperback edition. Go to magazine.
This review is available to non-members for a limited time. For full access become a member today.
Membership Advantages
Reviews
"Beyond the Book" articles
Free books to read and review (US only)
Find books by time period, setting & theme
Read-alike suggestions by book and author
Book club discussions
and much more!
Just $45 for 12 months or $15 for 3 months.