Reading Wodehouse in Mumbai
This article relates to Jeeves and the Wedding Bells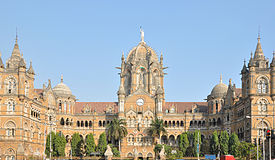 Growing up in an extremely cramped one-bedroom apartment on the bottom floor of a multi-rise building in Mumbai, I was looking for one thing — escape. And while India had been independent for just around 25-odd years at that time, the vestiges of colonialism remained. Try as we might, my friends and I could never bring ourselves to call Mumbai's fantastic train station Chhatrapati Shivaji Terminus. It would always be Victoria Terminus to us — in fact, even the name Mumbai took a while to sink in. Growing up, it had always been Bombay.

These colonial aftereffects showed themselves most readily in the English fiction my friends and I read. We grew up on a steady diet of Enid Blyton books in elementary school. The images of endless feasts with scones and crumpets and clotted cream were enough to get us through the dreary Mumbai monsoons. I was introduced to the world of P. G. Wodehouse when I was in eighth grade, and these books completely took over my every waking moment. I devoured every Wodehouse book I could get my hands on, including many from the Bertie and Jeeves series. Most of Wodehouse's work is set around or before World War I, and portrays a deeply class-based British society. In Jeeves and Wooster's world, the worst that can happen is Wooster getting himself into a comedy of errors with a person of the opposite sex. There is no war. No unhappiness permeates this idyllic landscape.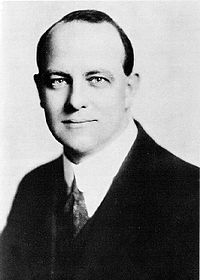 Wodehouse has been faulted at times for creating a world too removed from real-life events. When war broke out in 1939, Wodehouse was living in northern France. He had taken up residence there a few years earlier to avoid double taxation on his earnings by both the USA and UK, as he had split his time between the two since 1914. He and his wife chose to stay in France, and he was subsequently arrested and interned as an enemy alien when it was occupied by Germany. He was released about a year later, at which time rumors surfaced in Britain that he must have done a deal to get out early. This was actually not the case, as he was released on schedule as per the Geneva Convention. After his release he lived in Berlin before moving to occupied Paris. During this time he made the extraordinarily naive decision to broadcast some radio recordings for American audiences (who, at that point, were not in the war) that joked about his captors and poked gentle fun at his situation. His fellow Englishmen were livid. They accused him of sympathizing with the enemy, and even of treason. Eventually Wodehouse's name was cleared, but the incidents scarred him enough that he chose to settle permanently in the United States, becoming an American citizen in 1955.

It is true that the "Wodehouse world" seems unreal, naive and, worse, completely out of touch. But I would argue that with its grand visions of a pristine and green English countryside, where everyone sits down to spectacular banquets, it was necessary escapist fodder for a middle-schooler growing up thousands of miles away.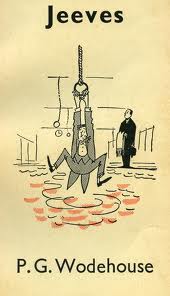 Shortly after I was done with my Wodehouse "phase," I re-read my worn copy of The Diary of Anne Frank given to me by my father on my 11th birthday. It was a reminder to myself not to be naive, but, instead, to be wary; to acknowledge that life can be horrific, and that the world can be plagued by real evil. It was a perfect counterbalance to Bertie and Jeeves, and my rose-colored glasses came off soon enough. Yet, while it lasted, my Wodehouse phase sure was fun. Even today, I am a fan.

Right Ho, Jeeves was well worth the detention I received in eighth grade for "reading unwanted materials." I remain convinced that Mrs. Tandon confiscated my copy just so she could go home and curl up with Bertie and Jeeves. I don't fault her for it, but I do question her methods.
First image of Chhatrapati Shivaji Terminus by Joe Ravi
Second image of Wodehouse
Third image from Very Good, Jeeves! published by Penguin

Filed under Books and Authors
This "beyond the book article" relates to Jeeves and the Wedding Bells. It originally ran in November 2013 and has been updated for the September 2014 paperback edition. Go to magazine.
This review is available to non-members for a limited time. For full access become a member today.
Membership Advantages
Reviews
"Beyond the Book" articles
Free books to read and review (US only)
Find books by time period, setting & theme
Read-alike suggestions by book and author
Book club discussions
and much more!
Just $45 for 12 months or $15 for 3 months.